Cabinet still unsure about accession to WTO
Nidup Gyeltshen, Thimphu

Jan 4, 2016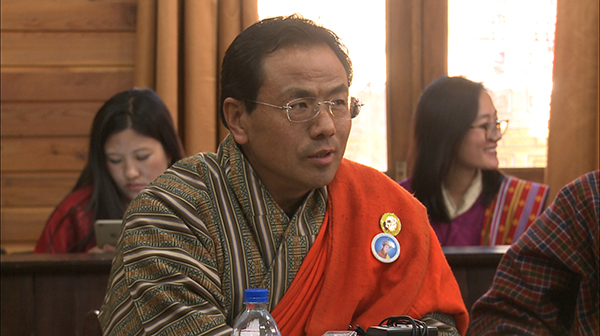 Accession to the global multilateral trading system, the World Trade Organization (WTO) may not happen anytime soon or in the present government's tenure with the Cabinet still unsure of its cost and obligation.
Just like in the previous government's time, the Cabinet is seemingly divided over the issue of joining WTO. So far, Bhutan attended two WTO ministerial meetings, the highest WTO decision-making body in Bali and Nairobi as an observer status.
Minister for economic affairs, Norbu Wangchuk reiterated that the question was not about whether but about when to join the organization. On the other hand, foreign affairs minister, Damcho Dorji said the local private sector must be protected before any decision was made.
Lyonpo Norbu Wangchuk said before becoming a member, it was important to understand WTO fully from all perspective.
"There seem to be a lot of lack of understanding and knowledge and understanding on WTO and therefore the comfort level on WTO needs to be established. We had not got the impression that as a society we are ready to join the WTO," said the minister.
Lyonpo said they need to dialogue more with all stakeholders and create a minimum level of understanding so that stakeholders are able to form an opinion and judgment on WTO.
Lyonpo Damcho Dorji went on to say that as of now, it was prudent to wait for the private sector to grow.
"We still have a duty to protect and nurture our private sector to an extent when they will be able to stand on their own feet. So unless we are sure of that, I think, to open up in the global market without being sure of the consequences will be detrimental to our interest. But that is not to say that we cannot make a decision."
The foreign minister said they are still convinced that they need to study more and wait for the country's economy to be better off and private sector to grow to be able to join the WTO.
He said it was necessary to weigh the cost and obligations of joining the WTO. Exploring possibility of joining the World Trade Organization forms a part of the government's manifesto.