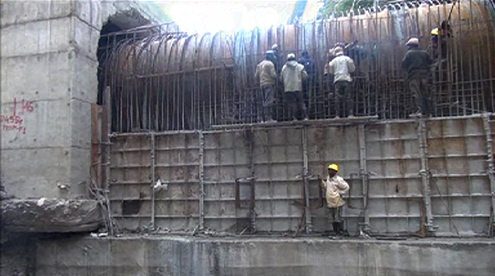 The Dagachhu Hydropower Project has still not been able to detect the cause of a leakage, 300 metres below its headrace tunnel. A headrace tunnel feeds water to generate the turbine.
The leakage was detected early last year and since then, project officials said, it has not affected its generation capacity. The project had hired international experts to look into the matter but has not detected any major issue.
The project's Chief Executive Officer, Thinley Dorji said the experts had recommended keeping a close eye on the leakage. He said the project officials are closely monitoring the leakage.
Thinley Dorji said the amount of water leaking below the tunnel increased slightly during rainy days.