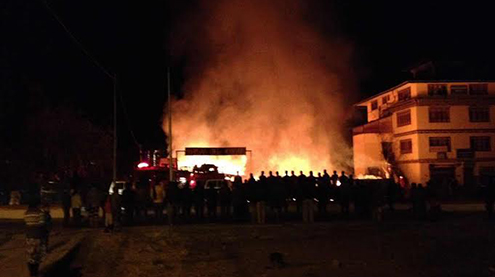 An automobile workshop, located in the town in Paro, caught fire in the wee hours today. The fire, which started at around 2:45 AM, is suspected to have started from an electric short circuit.
The fire burnt down many of the workshop's structures and equipment as well as several vehicles at the workshop.
Ten cars were fully damaged and another 10 had minor damages. Firefighters were able to save nine other vehicles.
The fire was fully contained in around 2 hours before it could spread to the houses nearby. There are no reported casualties.
His Majesty's Kidu office granted monetary welfare and extension kits to the owner.