Mandatory guides for regional tourists, tour guides suggest
Pema Lhaden, Thimphu

Dec 28, 2015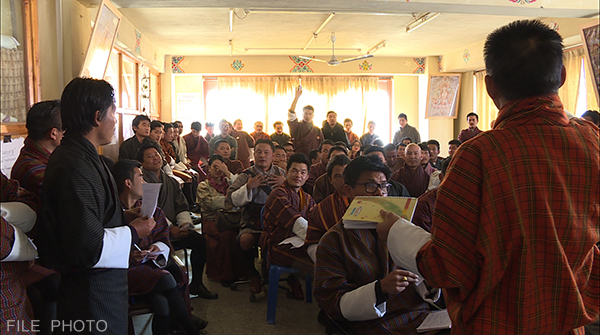 Tour guides suggested the Guides Association of Bhutan to make it compulsory for the regional tourists to hire them while touring the country. As of now, tour guides say it is optional for the regional tourists to take guides along with them.
The number of regional tourists from India, Bangladesh, and the Maldives visiting Bhutan are increasing.
The economic affairs minister, during a parliament session had said, over 16,000 regional tourists visited Bhutan in 2011. This year, some 88,000 of them came to the country. But, not all of them hired tour guides.
The guides said without them accompanying the regional tourists, the tourists are hardly aware of restricted places for photography or filming. Also, being a foreigner, some even tend to forget the etiquette while visiting sacred places.
One of the tour guides, Ugyen Wangchuk said if the regional tourists are to hire them, the guides will be meaningfully engaged throughout the year.
"Many of the regional tourists do not dispose off trash properly," said a freelance tour guide, Tshittim Jamtsho. He said if they are to accompany the tourists, they will make sure that there is no littering around.
Being mindful of the opinions of guides, the president of the Guides Association of Bhutan, Garab Dorji assured guides that the issue will be taken into consideration.
There are 3000 tour guides registered with the Association.
The guides also stressed on a minimum daily subsistence allowance or DSA during off tourist season, when the number of tourists in the country is minimal. They say they should be paid a Nu 1,000 a day.
At present, tour guides do not get uniform DSA from the travel agents.
The guides suggested that their president broach on the topic with the tour operators so as to fix a uniform DSA for them. During off season, the guides said some travel agents pay them fairly low amount making it difficult for them to makes ends meet.
The President of the Guides Association said they issue will be put forth to the tour operators.