Intake for teachers increases
Dec 24, 2015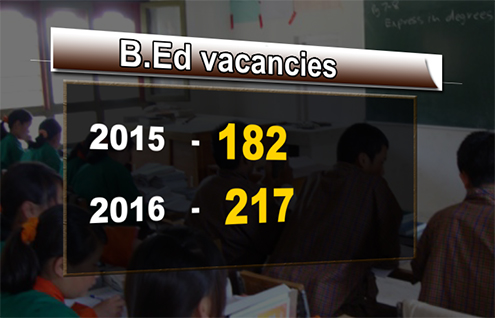 The intake for graduates with Bachelor of Education (B.Ed) in the Civil Service has increased by 35 slots, this year. Last year, there were 182 slots.
The increase in requirement, as per the education ministry, is based on up-gradation of schools and attrition rate such as superannuation, voluntary resignation, compulsory retirement, death, and transfer.
On the other hand, vacancies for Dzongkha teachers have decreased. From 50 slots last year, this time, there are only 20. More than 590 teacher trainees from the two education colleges in the country will be competing for the 217 slots this time.
The exam will be held from January 11, next year.