It was my decision to upgrade Kamji as central school: PM
Kuenga Tashi, Phuentshogling

Dec 23, 2015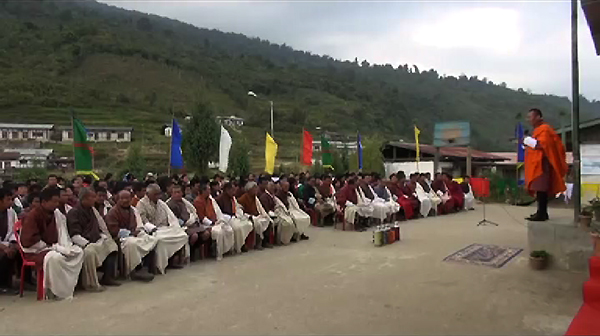 (Update): It was the Prime Minister's decision to upgrade Kamji Middle Secondary to Central School, Lyonchhen told the people of Doongna under Chhukha, yesterday. Earlier, the people of Doongna had accused their MP Rinzin Dorji of influencing the education ministry's decision to relocate the central school from Doonga to Kamji.
The Prime Minister said it was the mistake of education ministry and the minister to identify Doongna as the earlier location and that it was Lyonchhen who corrected the mistake. "You are accusing MP Rinzin but it is not him."
Lyonchhen said it makes more sense to upgrade Kamji to a central school as it has more people and thus more students.
Lack of enough enrollment, long distance and poor road condition, and the remoteness of the gewog were cited as reasons for the change in plan.
The Prime Minister also said the easiest way for him would be to close his eyes and give whatever the people want. "You all will think I am a nice Prime Minister but we should look at how this is going to benefit our country."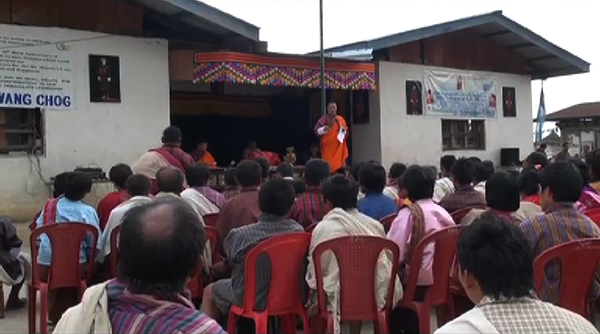 Lyonchhen said Doongna has 286 students and if they want Doongna School to have classes till 10th standard, they will do it. "This is the main reason why I will send Education Minister himself to the gewog."
The Dzongkhag Tshogdu had unanimously agreed to have the central school in Doongna but they later received a letter from the education ministry saying the central school would instead be established in Kamji.