Climate-smart Agriculture Referral books launched
Cheten Dupchu, Thimphu

Nov 30, 2015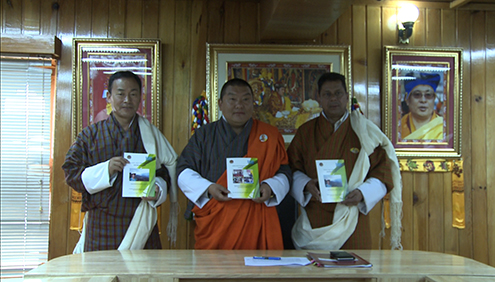 To make information available about climate change impacts to agriculture, the Climate-smart Agriculture Referral books were launched in Thimphu, today.
The books are expected to develop solutions for climate change through adaptation strategies. The launched books comprises of two training manual books and a source book.
The training manual books talks on capacity building strategies for farmers and the operation and maintenance of irrigation scheme.
Apart from impacts of climate change, the source book specifically delves into its impact on gender in agricultural activities.
The activities initiated during Climate-smart Agriculture project for more than two years in six dzongkhags are also highlighted in the book.