High court convicts three
Oct 29, 2015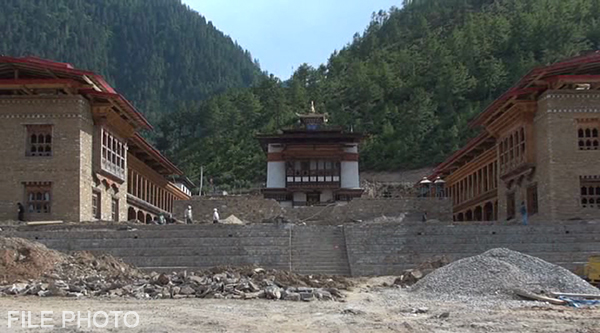 Overturning the decision of Haa District Court, the High Court convicted three people involved in the Lhakhang Karpo case. Former Project Manager, former Project Engineer and a sand supplier were convicted to prison terms ranging from two months to one year.
On Tuesday the High Court's Bench II convicted former project manager of Lhakhang Karpo conservation project, Wangchuk Tshering, to one year imprisonment for waiving off Woola or labour contribution for his relatives and neighbours. The former project manager had waived off woola for 12 households and issued receipts amounting to Nu 44,330 for the work not done. He has been asked to repay the amount within 10 days. On June 23, the Haa Court had acquitted the former project manager justifying that the court could not establish that he had a 'criminal intent' to embezzle funds.
The same Bench also convicted former project engineer, Tashi Gyeltshen and sand supplier, Tshewang Rinzin, to four months and two months imprisonment respectively. Tshewang Rinzin was sentenced for aiding and abetting the crime for depositing Nu 100,000 in the former project engineer's account.
The court ordered Tshewang Rinzin to restitute Nu 100,000 to the government account within 10 days. At the same time, Tashi Gyeltshen will have to deposit Nu 76,000 as penal interest of 24 percent per annum for Nu 100,000 received from the sand supplier. The three defendants, however, can pay thrimthue in lieu of imprisonment.
The Office of the Attorney General had appealed to the High Court after the Haa District Court acquitted the three defendants. Meanwhile, the former foreign minister Rinzin Dorje's case is at the Supreme Court.