Nu 24M worth crops damaged by hailstorm across country
Oct 29, 2015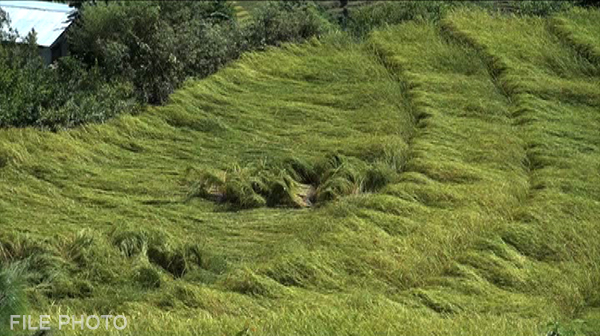 Farming is becoming increasingly unpopular among rural households. While many farmers were affected by the recent hailstorm, there are an equal number of those who lost their crops to wildlife.
Over Nu 24 million worth crops including paddy, maize and other vegetables were damaged across the country by the recent hailstorm. Of the six dzongkhags that were affected, the most severe damage was recorded in Punakha and Lhuentse.
The agriculture minister has not recorded crops damaged by wildlife incursion.
Agriculture officials however said, the country has been experiencing higher rate of wildlife crop damage in recent times.
Agriculture minister over the telephone said, the records of crop damage this year was unprecedented. These trends have posed a serious threat in terms of achieving food self-sufficiency.
Bhutan's food self-sufficiency in terms of rice has been hovering around 50 percent today.
While being concerned, he said, efforts are also being made in terms of building irrigation channels and farm mechanisation. Over 70 percent of the budget allocated to the department of agriculture is being used for irrigation and farm mechanisation purposes.
The hailstorm flattened more than 1,200 metric ton of paddy, maize and other crops in the country.