His Majesty grants audience to DeSuung volunteers
Oct 29, 2015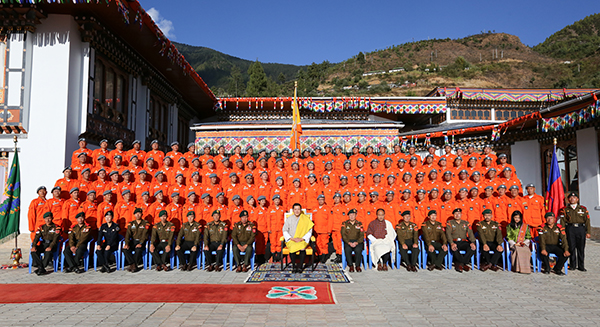 His Majesty The King granted an Audience to the volunteers who participated in the 17th batch of DeSuung integrated training programme, yesterday.
The 114 men and 11 women, comprising mainly of senior level officials, underwent a two-week programme from 12 to 24 this month.
Including the 17th batch, over 2,015 people have completed DeSuung training programme so far since it began in 2011.