Wild animals damage crops in Tsirang
Oct 28, 2015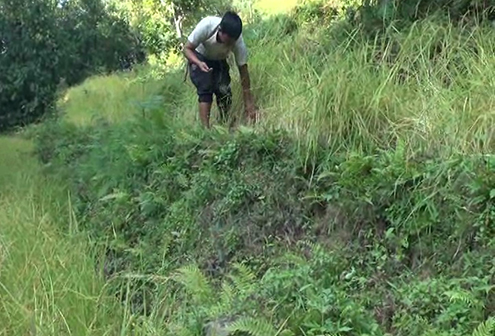 While untimely rainfall and bad weather has severely affected farmers in some parts of the country, wild animals are destroying rice fields and orchards in other parts.
Farmers can barely be seen in their homes in Tsholingkhar, Tsirang. Most of them are vigilantly guarding their fields throughout the day. Monkeys attacking crops in their villages have stalled hopes of a bountiful paddy harvest this year.
Farmers said they couldn't leave their guarding posts for even few minutes. A farmer, Chandra Bahadur who went home for breakfast came back to his paddy field only to find out it has been destroyed.
He said it was very discouraging to think of all the hard work that had now gone to waste. Another farmer, Karma said, the monkeys are ferocious and they are not easily intimidated even if farmers hurled stones and shout.
Farmers worry, the monkeys would keep coming for more and when the paddy harvest is over, they would attack their orange trees.
Due to many similar incidents in the past, some farmers in the gewog had given up farming even as they did not face any water shortage. One such farmer, whose field is, located right next to an irrigation channel said, she discontinued farming this year, because wild animals kept attacking her crop.
As farming becomes increasingly difficult and unpopular, some believe, more and more farmers would abandon farming.