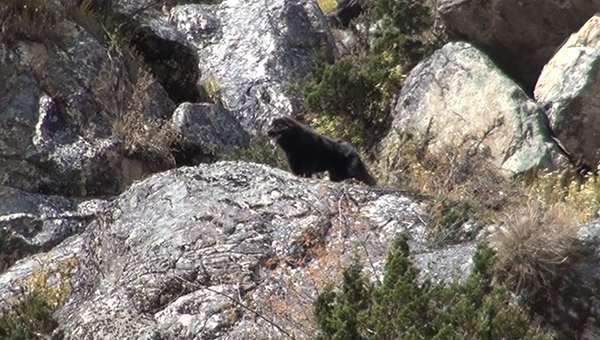 Dogs may not necessarily be men's best friend, at least in the highlands of Lunana. Feral dogs, mostly breeds of Tibetan Mastiffs have been wrecking havoc by attacking yaks.
These dogs are no longer considered domesticated as the locals cast them off in to the wild when their feaces spread a fatal disease among yaks called gid a year ago.
Since then, the dogs have wandered in the wild and are hardly seen during the day. But at night, their predatory instincts kick in and they attack livestock.
The scourge of the feral dogs have forced the locals to seek help from the agriculture ministry. There are about forty such feral dogs.
Locals fear, if nothing was done, these dogs would attack even humans.
Lunana Gewog Mangmi Namgay Dorji said, it was the gewogs biggest problem in recent times and the government has stepped by sterilising the dogs.
Livestock extension officer Jigme Rinzin said, the dogs are sterilised and handed over to their owners, but until all the dogs are returned to their owners, the problem would still continue.