Scholars meet to discuss Bhutanese book culture
Oct 24, 2015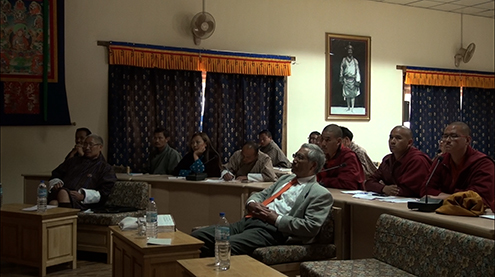 Local and international scholars met at the capital today to share their knowledge of ancient Bhutanese book culture. The discussion during the seminar, which lasted two days centered on how traditional books, were made or written.
Director of Shejun Agency Dr. Karma Phuntsho said the objective of the seminar was to share knowledge and understanding of the ancient Bhutanese books, the technology, and raw materials used, the layout, the use of art, and how they were printed and distributed.
He sad, it was important to understand the Bhutanese book culture, because the very essence of Bhutanese philosophy of life and national identity was within the traditional books.
Modernization, Dr. Karma Phuntsho said has had much influence on the Bhutanese book culture. It is therefore important to understand what we are losing.
The seminar was attended by scholars from Taktshi Institute of language and culture studies, the central monastic body, Shejun Agency and four international experts.