Himalayan black bear causes sleepless nights in Rukubji
Surjaman Thapa, Trongsa

Sep 29, 2015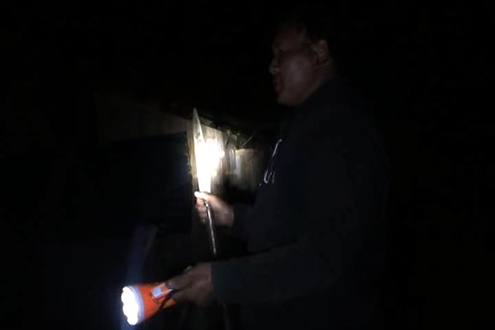 After a Himalayan black bear attacked over a dozen of cattle in Rukubji Village under Saephu Gewog in Wangdue Phodrang, farmers are spending sleepless nights guarding their cattle.
Every night Passang, 48, a farmer from Rukubji, along with his friends, guard their cattle shed, which is about 10-minutes walk from their village.
They make a huge fire by the shed to keep the cold and the wild animals at bay. Whenever there are unusual sounds and rustlings, they shout at the top of their voice and throw homemade spears towards that direction.
"It has been about a month since the bear started coming. The animal usually comes at around 9 PM."
The villagers say this is the first time a bear has attacked their cattle. "We had bear coming to our village in the past, but they never attacked our cattle," said Rukubji's Tshogpa, Mani.
He said the bear destroys the cattle sheds, no matter how durable they built, if their do not guard it.
The villagers say the animal also poses risks to human lives.
They say the bear has also started attacking fruits trees.
Recently, they conducted religious rituals to ward off the animal but to no avail.
"It would help us if we are allowed to kill the bear but we don't get the permission and that is why we have to spend sleepless nights guarding our cattle," said farmer Tashi from Rukubji.
The Director General of the Department of  Forests and Park Services, Checho Norbu said they will study the behavior of animal and relocate it if it continues to pose threat to the people and their cattle.
According to the Forest and Nature Conversation Act 1995, Himalayan black bear falls under protected species.