Ailing Passenger de-boarded after tourists complain
Sep 26, 2015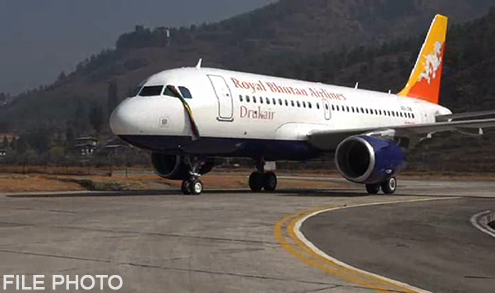 Drukair's pilot allegedly asked a passenger, suffering from sinusitis with chronic ulcer, to disembark, after four passengers complained about strong smell from the man, yesterday.
The man's wife said by the time they were asked to leave; the cabin crew had already de-boarded her husband.
The man's daughter said after the complaint from the four tourists, the pilot had called for voting. Of the 108 passengers, 104 voted that he should be allowed to travel.
However, the daughter says, the four tourists were persistent that her father shouldn't be allowed to travel with them. The captain supposedly had to call Drukair's management. The management apparently had decided that they will listen to the tourists.
"We went to each individual passenger pleading them to allow my father to travel," said the daughter. Her father's condition worsened after the incident.
She said her father cannot speak because of the illness. "Today, he wrote that he was kicked out of the plane."
Her open letter to Drukair about the incident became viral on social media. "I do not want to put a complaint to the management. But, I do not want such incident to happen to anyone."
BBS got in touch with Drukair but they said they do not want to comment on the issue until Monday. They said they are still investigating the case.
(Update): Drukair issued a press release on September 27 on their decision to de-board the passanger.