Royal Grandmother graces 50th Kichu Drubchen
Sep 23, 2015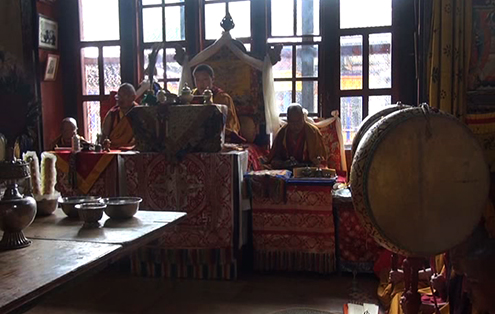 Her Majesty the Royal Grandmother, Ashi Kesang Choeden Wangchuck, graced the first day of the Kichu Palchen Drubchen in Paro, yesterday.
The 12-day Drubchen is being lead by His Eminence Dilgo Khyentse Yangsi Rinpoche along with 68 monks from the Tharpaling Monastery in Bumthang.
Her Majesty the Royal Grandmother will be attending the entire Drubchen prayers. The Drubchen will end on 3rd October and will be followed by a 4 day Tshogbum.
The Kichu Palchen Drubchen is held annually for the peace and prosperity of the nation. This is the 50th year since the Palchen Drubchen was first started at Kichu Lhakhang in Paro.