Livestock sector attempts reviving declining yak breeds
Sep 8, 2015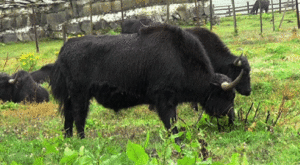 In an effort to preserve the existing Yak breeds in Merak and Sakteng Gewogs, the livestock sector is distributing breeding bulls to the herders every year. Besides promoting the existing yak breeds, the breeding bulls are also expected to revive the declining Yak breeds.
Most highlanders in Merak and Sakten Gewogs still depend on cattle like Yaks for their livelihood. But in recent years the breeds of Yak have reportedly declined slightly due to inbreeding.
"Our herders cannot afford to rear the breeding bulls and as a result of inbreeding, we think the quality of Yak breed has declined a bit," said Trashigang's Veterinary Doctor Jamyang Namgyal.
He said they cannot bring in yak from other dzomgkhags as well. "For example in Haa there is Gid disease, where as Merak and Sakteng Gewogs are free from this disease. So if we bring in from other places, there are high chances spreading the disease too."
An artificial insemination programs for Yaks was introduced once in the past. But the program achieved little success due to remote and inaccessible location of the Yak herds.
The livestock department is now focusing on distributing the breeding bulls. The breeder bulls are bought from different herds and supplied free of cost to the herders.
"We have selected 17  Yak bulls to be distributed as breeders. And all of them are alpine Yaks," said Jamyang Namgyal.
The livestock department distributed 16 breeding bulls in Merak Gewog. Eight more breeding bulls will be supplied to herders in Sakteng Gewog. The breeding bulls cost Nu 10,000 each.
Currently, there are over 6,000 different Yak breeds in Merak Gewog alone.