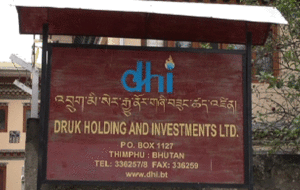 The government has refused to accept the proposal submitted by Druk Holding and Investments to revise its current tax structure. Earlier the holding company has requested the government to revise its tax structure since it was leading to double taxation constraining the holding company to build reserves to make more investments.
A letter issued by the cabinet secretary mentions the issue did not merit approval since it was not very urgent.
The letter goes on to say that DHI was a government holding company and the government can address the concerns through other means such as injecting additional fund for investment or provide sovereign guarantee to DHI.