Bhutanese economy could feel the impact of INR depreciation
Aug 17, 2015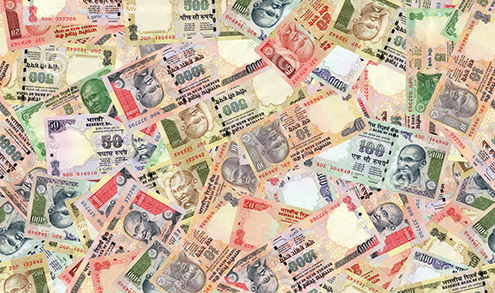 The Indian rupee has depreciated against the dollar reaching 66 against the dollar as of today. This has entailed several speculations in the local market since the ngultrum is pegged at par with the Indian rupee.
Market sentiments in India have slumped following the devaluation of the Chinese currency, Yuan. The value of Indian rupee has dropped against the dollar and since the ngultrum is pegged at parity with the rupee, and the Bhutanese economy is closely integrated to that of India's, experts believe the impact of the exchange rate fluctuation could be felt in the local economy.
A local economist said, since Chinese goods have now become cheaper, more countries preferred to buy from China resulting in reduced exports from other countries including India.
He said the direct result of the depreciation would be felt in terms of price rise. India imports 80 percent of its fuel requirement from abroad. With the rupee reaching 66 against the dollar, it would mean, Indian importers would have to pay more. The increased prices could be transferred ultimately to the consumers.
Meanwhile, the Indian rupee is still being traded at a premium in the border town of Jaigaon, India. Shopkeepers in Jaigaon charge a premium ranging from six to 10 percent on Bhutanese ngultrum. The central bank, responsible for maintaining the rupee-ngultrum parity could not be contacted for their views.