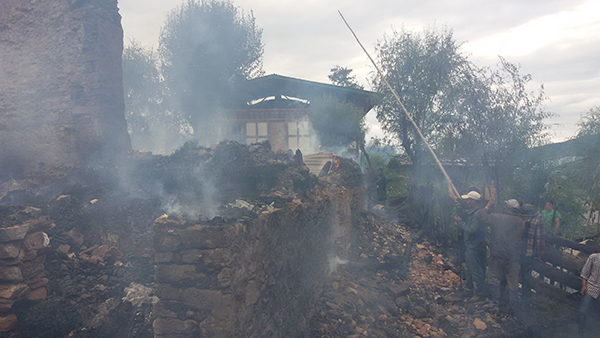 Three double storied traditional houses at Dhur village in Bumthang were completely razed to the ground by a fire, today.
The incident occurred at around 7:30 this morning.
Fire fighters, police, dzongkhag officials and local residents took about six hours to contain the fire. They were also able to stop the fire from spreading to other nearby houses.
The Kidu office in Bumthang handed over emergency kits and semso of Nu 10,000 each to the five different affected families.
DeSuups, dzongkhag and gewog officials will help to construct temporary shelters for the affected families.