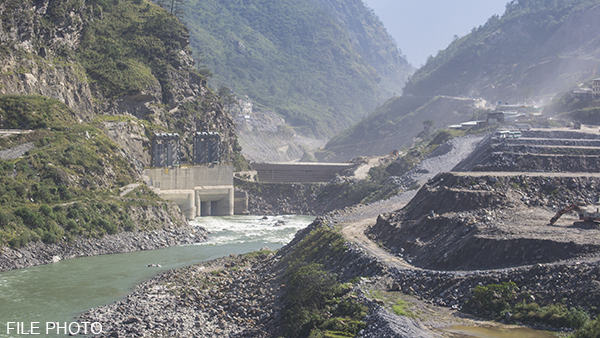 The government could lose a revenue amount of more than Ngultrum 47.7 billion as a result of extension of completion date of the Punatshangchhu I hydropower project to 2019.
Besides, it could also push the project's price of electricity as more interests get accumulated during construction. An increase in interest liability would mean higher debt obligation and higher cost of construction.
Since electricity price is computed on cost plus model, it would increase the price of electricity.
The extension of the completion period will also affect government's planned activity and projects. A senior government official requesting anonymity said it could affect government's revenue stream since most of the planned projects are based on Punatshangchhu's revenue stream.
The new extension deadline would mean the project would only be complete during the next government's tenure.
This would mean, the present government's revenue would be restricted and the government would have to mobilize its resources from other sources.
Managing director of Punatshangchhu, RN Khazanchi said, revenue forgone as a result of deadline extension cannot be considered as revenue loss to the government.
The plant would operate for 35 years and even if the project is completed three years later, it would earn the government the same amount of revenue, only the time was being delayed. It cannot be considered revenue loss; it is the same amount of income being deferred to a different date.
 Punatshangchhu I hydropower project is being built on 60 percent loan and 40 percent grant at an interest rate of ten percent payable over a period of 12 years from the date of commissioning.