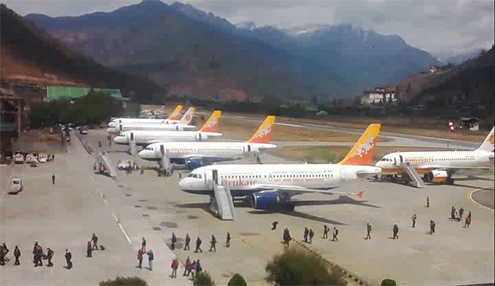 Customs Officials at the Paro International Airport seized 17 cases of foreign whisky and US$ 50,000 in two separate cases this week.
On Monday, customs officials seized the imported alcohols from an Indian passenger bound for Kathmandu. A passenger can carry only one litre of alcohol out of the country which is exempted from duty.
The undeclared foreign currency was seized on Tuesday. The illegal currency was seized from a Bhutanese passenger travelling to Bangkok.
According to the Foreign Exchange Regulations 2013, a person bringing in or taking out foreign currency worth 10,000 US Dollar or more will have to declare the value at the customs point of arrival or departure.