140 percent increase in irregularities
Jul 22, 2015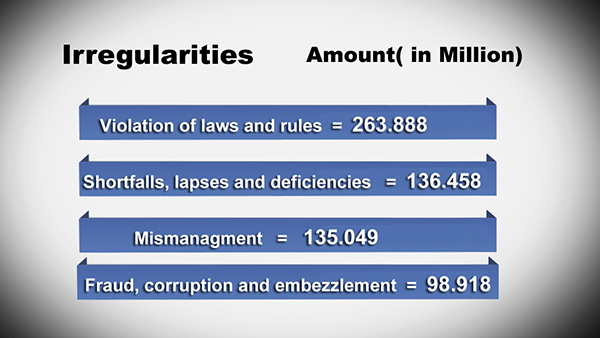 Irregularities increased by more than 140 percent in 2014, as opposed to 2013, Royal Audit Authority's findings say. In 2014, irregularities, amounting to more than Nu 630 M, were reported whereas in 2013 it amounted to Nu 261 M.
Last year, violation of laws and rules topped the list with highest amount of irregularities of more than Nu 263 M. It was followed by shortfalls, lapses, and deficiencies category, with Nu 136 M.
The probable cause of irregularities is poor enforcement of relevant rules and regulations, lack of supervision and monitoring, and lack of due diligence, among others.
Under the budgetary agencies, the highest amount of irregularities was reported under autonomous bodies, with more than Nu 239 M, followed by Ministry of Information and Communications with more than Nu 85 M.
Under the non-budgetary agencies, Dungsum Cement Corporation Limited had the largest amount of reported irregularities of more than Nu 179 M followed by Bhutan National Bank Limited with over Nu 29 M.