Students risk trek following roadblock
Jul 16, 2015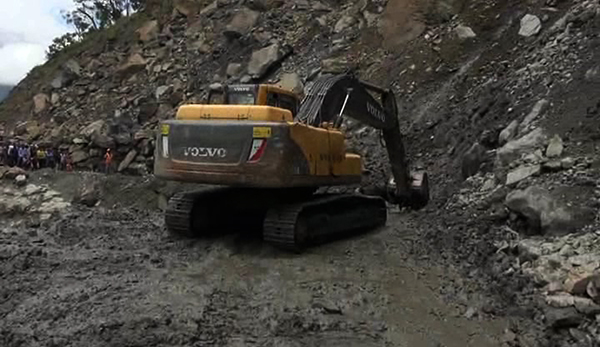 Many are students, from the hundreds of travellers, stranded in a roadblock at Rewtala, about 30 kilometres from Zhemgang towards Trongsa. They are returning to schools after summer break.
The students are crossing over to the other side of the block through a forest.
Our Bureau Correspondent, Pema Samdrup says it is taking them about an hour to trek up to a hilltop of Rewtala and to the other side. He says it is a risky trek through the leech-infested forest as the area is marshy and that they could chance upon wild animals and landslide.
Continuous rainfall, in the past two days, had triggered the block.
Road officials say they are trying to clear the block but continuous rainfall keeps washing down boulders and debris on the road.
It is not known when the block will be cleared.