Contract agreement fails to facilitate jobs for graduates
Jul 16, 2015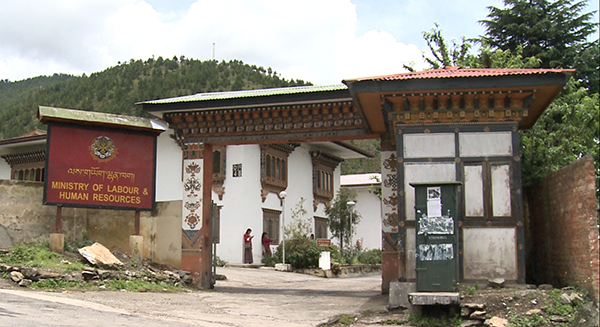 Close to 50 university graduates are still unemployed, even though a contract agreement had assured them employment. It has been three months since 70 graduates completed their Construction Management Training.
The contract agreement, signed between a training provider, Nyenjur Institute and labour ministry, was to facilitate employment, either supervisory or labour contract works.
The training, which was part of Graduates Skill Programme, was conducted for four months towards the end of 2014.
A report, Nyenjur Institute of Technical Skills and Human Value, had submitted to the labour ministry, says 17 graduates were employed in their institute and three others elsewhere. They had also helped three graduates set up their own businesses.
"As per the terms and conditions, the job offered by us should be accepted by them. Since they have not accepted, they have remained unemployed," said Nyenjur Institute's Chief Executive Officer, Sonam Tashi. He also said some of them were not interested to take up business or take up employment in his institute. "Some are looking for better opportunities in other organizations."
A representative of the remaining unemployed graduates, Kinga Dorji said it was not feasible for Nyenjur Institute to absorb more graduates given its size.
"We asked the Institute to give us in writing that as agreed earlier; we will be allowed to leave the job whenever we want. But the institute declined," said Kinga Dorji.
He said the graduates have been frequenting the labour ministry and are doubtful if their problems will be solved.
According to the labour Ministry, the Institute was supposed to employ all the trainees by June, this year. However, the institute was not able to facilitate employment for the remaining graduates even after time extension. They had instead handed over the trainees to the labour ministry.
The ministry is currently looking at possible means to employ the remaining graduates.