Early warning system helped timely evacuation: DDM
Jun 29, 2015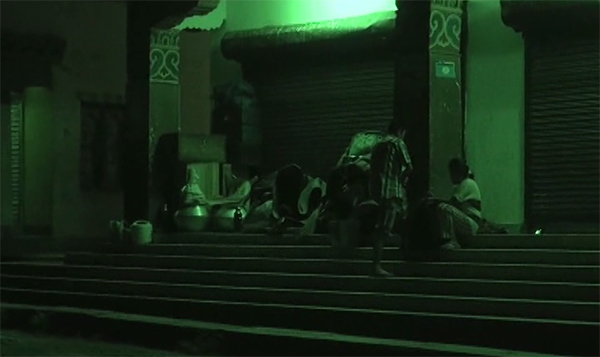 Two hours after the Lemthangtsho burst open in Laya, yesterday, mass evacuation of people living by the banks of Mochhu had begun. The siren had gone off thrice by then. For many, it was a moment of panic.
Hundreds of people were evacuated by to safer and higher grounds.
"I was warned that the river is rising. So I rushed off to Khuruthang with my belongings," said Devi Gurung.
Most of them moved to Woolakha, about three kilometres from Khuruthang town towards Talo, where they stayed up late into the night.
Department of Disaster Management's Director, Chhador Wangdi said evacuation, of those at risk, could be carried out at the earliest with three early warning centres set up along the river banks.
He also clarified that the outburst was not caused by an earthquake that struck Indian state of Assam in the morning. Bhutan had also felt the tremor when 5.6-magnitude quake hit Kokrajhar, yesterday.
As per the report they have received, Chhador Wangdi says the lake, which is said to be the size of a football ground, had all emptied. "The report says there have been damages caused to six bridges, which are used by people for trekking."
He added that with the onset of monsoon, the department will be collaborating with the department of Hydro-met services to monitor such events.
Meanwhile, home minister, Damcho Dorji shared on social media that the debris from yesterday's flood has cut off Laya from Gasa at Tongsho. He said with few bridges washed away, cordycep collectors spread over the mountains in different directions are stranded on either side of Mochu between Laya and Lingzhi.