Project engineer of Lhakhang Karpo receives 2 and half years
Jun 25, 2015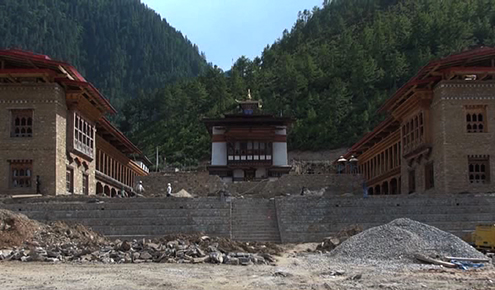 The project engineer of the Lhakhang Karpo corruption case was sentenced to a total of two years and six months prison term by the Haa District Court, yesterday.
Project engineer, Tashi Gyeltshen was found guilty of colluding, soliciting, and accepting Samsung Galaxy phone worth Nu 33,500 as bribe from a shopkeeper in Paro.
Meanwhile, various opinions are being expressed on social media regarding the Lhakhang Karpo case verdict where the Foreign minister and Project Manager were acquitted. The Haa district court passed the verdict on Tuesday.
As soon as the verdict was out, the comments started pouring in, some questioning the fairness of the verdict. Other comments questioned the thoroughness of the investigation conducted by the Anti-Corruption Commission.
Some other social media users wondered how well the Office of the Attorney General prepared the case.