MERS scare puts Bhutan on Red Alert
Jun 23, 2015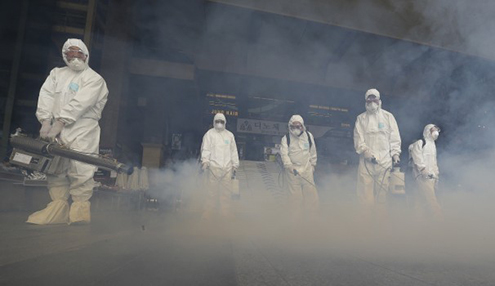 Bhutan is on a Red Alert zone, owing to its flight routes to Thailand's capital, Bangkok, as Thailand has reported a confirmed case of Middle East Respiratory Syndrome coronavirus (MERS-CoV).
Most people infected with MERS-CoV develop severe acute respiratory illness, including fever, cough, and shortness of breath. In South Korea, 24 have died.
Health Ministry, in collaboration with World Health Organization, has initiated preparatory measures to prevent interdiction of MERS.
The measures include surveillance at the point of entry, Paro International Airport: mandatory health screening using the health declaration forms for every incoming passenger from Bangkok.
Intensified surveillance system for influenza like illness and severe acute respiratory illness in all hospitals and Basic Health Units, activation of high-level committee and public notifications through media are also included.
Middle East Respiratory Syndrome is a viral disease caused by a coronavirus that was first identified in Saudi Arabia in 2012.
Since this year's first case of MERS was confirmed on May 20 in South Korea, the virus is said to have continued to evolve.
As of June 20, of the 167 cases reported, 165 are from South Korea. One reported case is from China and the other one from Thailand.