Queen Mother graces consecration of Thongdrel in Thimphu
May 28, 2015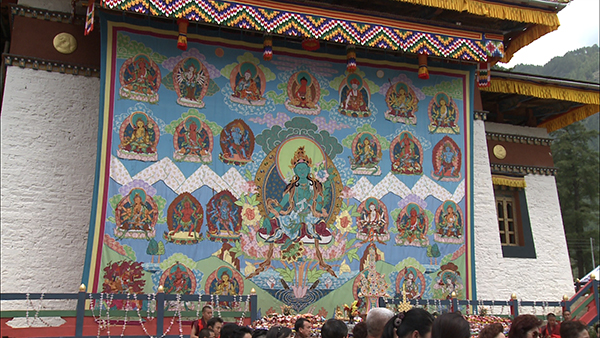 Her Majesty the Queen Mother, Sangay Choden Wangchuck graced the consecration of the 21 Taras or Drolma Nyishu Tsachi Thongdrel in Pangrizampa, today.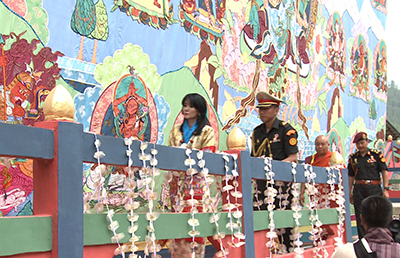 The Thondrel was unfurled at the Tara Lha-dhen Zhingkham Lhakhang and consecrated by venerable Dorji Lopen. The Thondrel, which took about a year to complete, is 36 feet wide and 26 feet tall. It is made of Thai silk.
The consecration of the Thondrel is dedicated to the long life of His Majesty the fourth Druk Gyalpo. The Thondrel will be unfurled every year on the fifteenth day of the fourth Bhutanese month at the Lhakhang.