Bhutan to extend helping hand to Nepal
Apr 26, 2015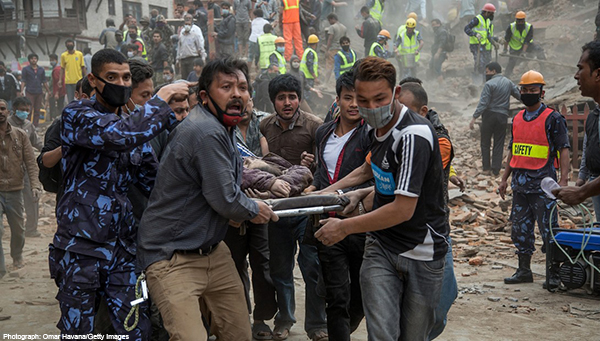 His Majesty the King has commanded to depute 38-member medical team, 15 Desuups and other officials to travel to Nepal's capital, Kathmandu to offer medical assistance for the relief operations.
Health minister, Tandin Wangchuk posted on social media saying the medical team will comprise surgeons, medical specialists, nurses and technicians from the Ministry of Health and Royal Bhutan Army. The team will be supported by seven support staff to assist logistics for the team's stay in Kathmandu.
He also said the Bhutanese team of 62 personnel will travel to Kathmandu by 6 AM on April 27, by a Drukair flight and bring back Bhutanese stranded in Kathmandu, if any, on its return flight.
Meanwhile, Drukair flight flying to New Delhi via Kathmandu has been directed to come back to Paro Airport after Kathmandu airport shuts down again following a powerful aftershock of 6.7 magnitude earthquake in Nepal, today.
Drukair's CEO, Tandin Jamso says Kathmandu-bound passengers will be asked to disembark the aircraft upon reaching Paro. They will be flown to Kathmandu after the airport in Nepal opens. Others will be flown to New Delhi directly from Paro.
"Flow of information from Kathmandu Airport is very slow," said the CEO. He said Drukair's ground staff in Kathmandu have gone out to help stranded Bhutanese.