Lyonchhen conveys condolence to earthquake-torn Nepal
Apr 25, 2015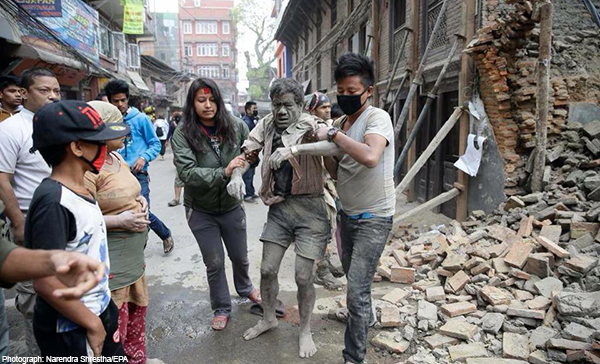 The Prime Minister, Tshering Tobgay assured his "highest consideration" to Nepal's Prime Minister, Sushil Koirala, in the wake of powerful earthquake that rocked the country at 12:15 local time.
"We are deeply concerned and saddened to learn about the devastation caused by a severe earthquake in Kathmandu and other parts of Nepal," reads the Prime Minister's letter of condolence.
It goes on to say that the Prime Minister extends heartfelt condolence to Nepal's Prime Minister and through him to the people of Nepal for the tragic loss of lives and destruction of property caused by the earthquake."…We are confident that under Your Excellency's leadership, the situation will be brought under control at the earliest."
Bhutan also felt strong tremors, said to be 4 on the Richter scale, after an earthquake of 7.9 magnitude struck Nepal. No casualties or damages were reported in Bhutan, according to Bhutan's Home Minister, Damcho Dorji.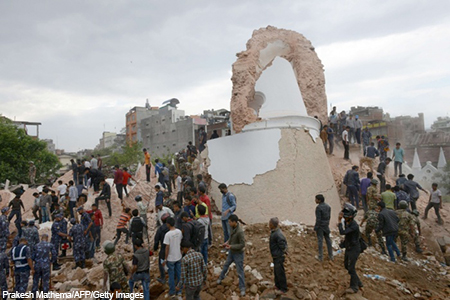 Lyonpo also tweeted saying that Bhutanese working in SAARC Secretariat, Drukair and Bhutan Airlines in Nepal are all safe.
BBS producer Arun Bhattarai, who is in Nepal's capital, Kathmandu, said there were some Bhutanese at Boudhanath in Nepal for a wang ceremony. "They are all safe as the wang was organised in an open space."
Reports say nearly 700 people have died in a massive earthquake that hit large parts of Nepal, today. The figure is expected to rise as the rescue efforts continues.
Major tremors were also felt for nearly a minute across many neighbouring countries, including Bhutan and India.
Photographs from Kathmandu show the extent of damage with iconic landmarks and homes turned into rubble and roads split open.
"There are traffic jams and ambulances everywhere," said BBS producer. Arun Bhattarai says the residents have been asked to stay put in open spaces.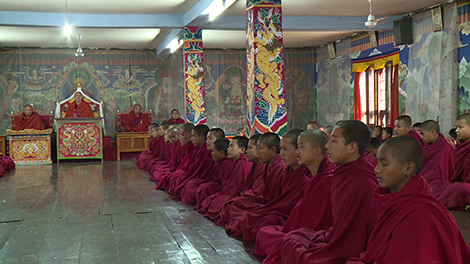 The US Geological Survey said the epicentre was 80 kilometres northwest of Kathmandu, between the capital and the city of Pokhara.
The quake also triggered avalanche killing climbers at the Everest base camp. Deaths have also been reported in north India.
Meanwhile, a prayer ceremony was held in Dechenphodrang for the victims.