Preparation for Peling Tshechu begins
Mar 27, 2015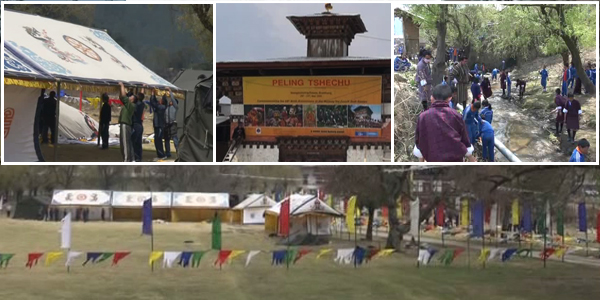 Preparation for the upcoming Peling Tshechu in Bumthang is in full swing. The first ever Peling Tshechu in the country will be held in Bumthang to mark the 60th Birth Anniversary of His Majesty the fourth Druk Gyalpo. The three-day festival begins on Sunday. 
As part of the programme, a massive cleaning campaign was conducted in Bumthang, yesterday. The cleaning campaign was organised in all four gewogs.
Over 20 truckloads of waste were collected from Choekhor Gewog alone. The waste will be segregated and a waste management committee will be formed to manage the waste.