Bhutan to go digital from analogue
Feb 28, 2015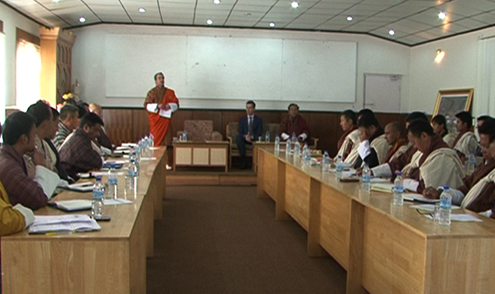 Bhutan is preparing to change its broadcasting system from analogue to Digital. The Ministry of Information and Communications says the transition, known as Digital Migration, is inevitable for the country.
The Ministry of Information and Communications has sought assistance from the International Telecommunication Union to develop a comprehensive digital broadcasting plan for Bhutan. Bhutan currently uses analogue technology to broadcast. When it becomes digital, an updated technology for better quality broadcasting system will be in place.
"The developed countries have done it. They have stopped analogue and they have gone digital, the developing countries are all doing it including our neighbours like India," MoIC Secretary, Dasho Kinley Dorji.
He said at some stage the analogue technology is stopped and is taken out all together. "So how long it takes, we don't really know. As the experts say some countries do it in one year some countries do it in 12, 13, 15 years. For us, for Bhutan it will depend largely on what happens in our region. In fact what happens in sub-continent, what happens in India particularly affects us and it makes sense we use same technology for obvious reasons."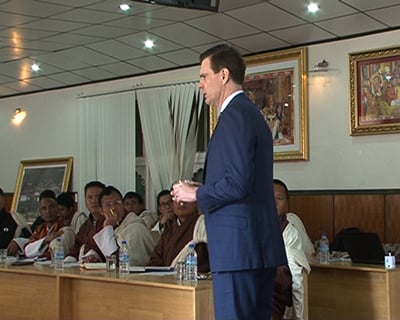 During the workshop on "Digital Migration-Introduction to Guidelines and Digital Awareness", it was discussed that for service providers the change would be essential with time.
ITU's Consultant, Peter Walop said analogue equipment is getting old and the rest of the world is going with digital equipment. "It will become very difficult to maintain analogue equipment because you will not find suppliers supplying analogue parts or even analogue transmitters."
The digitalisation is expected to provide better sound and picture quality, variety of contents, enhanced additional services such as video on-demand and many more. It will also enable service providers to filter programme contents to best suit the different target groups and lower broadcasting cost.