Bhutan aims to eradicate malaria by 2018
Feb 28, 2015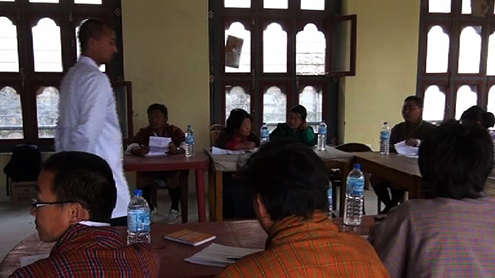 Bhutan National Strategic plan 2015-20 aims to eradicate malaria spreading from cross border interaction by 2018. It is the priority of the Health Ministry to make Bhutan a Malaria free country by 2020.
Although the number of indigenous malaria cases, or cases detected in the country has decreased in the past years, the Healthy Ministry in confronted with cases of imported malaria.
In the last few years, Trongsa Dzongkhag saw an increase in the number of imported malaria cases or malaria brought in the country through cross border interaction. The number rose from five in 2012 to nine, last year.
Health officials cited regular inflow of foreign workers for the Mangdechhu Hydro Power Project as one of the reasons that led to the increase in the number of Malaria cases.
"When we looked at the imported cases in the higher altitude of Trongsa and Punakha, there is every risk that the imported cases might become indigenous cases one day because of ecological change or climatic condition," said Vector-borne Disease Control Programme's Senior Officer, Pema Samdrup.
To control and prevent cases of Malaria, health officials are attending a workshop at Tongtofy in Trongsa to share and learn new ways to treat vector borne diseases like malaria and dengue.
The three-day workshop focused on prevention and control vector borne diseases is expected to enhance the surveillance system in the country.