You stand equal with the boys, PM tells schoolgirls in Monggar
Jan 30, 2015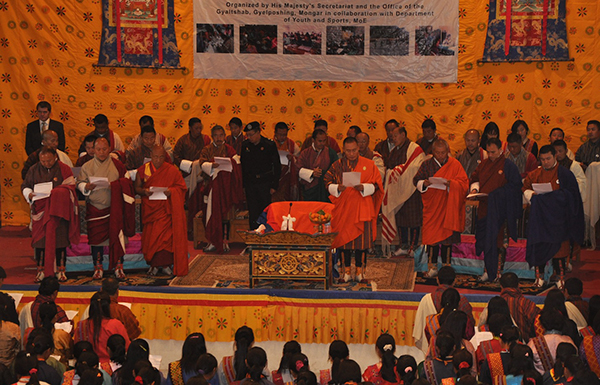 The Prime Minister, Tshering Tobgay attended the closing ceremony of the second Winter Youth Engagement Programme in Gyalpoizhing Higher Secondary School, Mongar, today.
Lyonchhen said it made him immensely happy to see young girls making remarkable use of their vacation, a press release from Prime Minister's office said.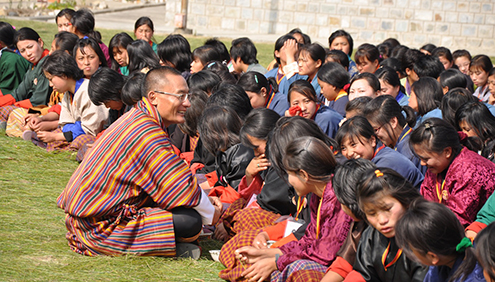 More than 800 schoolgirls are taking part in the programme.
Lyonchhen reminded them that they stand equal with the boys and they should make the best use of opportunities provided to them.
Lyonchhen also told the students to be mindful of their parents' sacrifices and struggles in educating their children. Lyonchhen stressed that the students must work hard, achieve their ambitions and earnestly serve their parents and the Tsa-Wa-Sum.
Further, Lyonchhen said that His Majesty the King was very concerned about His children's welfare and it was important that the students realize His Majesty's noble aspirations and commit toward fulfilling them. Lyonchhen said that they must imbibe in themselves a deep sense of gratitude and thank His Majesty for providing them with a wonderful opportunity to enrich their lives during their one-month stay in the camp.
Lyonchhen highlighted that His Majesty's love and affection for his children surpassed everything and the students must therefore repay His Majesty's kindness by studying hard, sharing their experiences with other students once they are back in school and by reading as much as they can.
As 2015 has been declared as National Reading Year, Lyonchhen asked the students to keep a record of books they would read so that they could be compiled by the end of this year and be submitted to His Majesty the King.
Lyonchhen thanked the organisers, teachers, health staff and other public officials involved in making this winter initiative hugely successful. Lyonchhen reiterated that the government would continue to be inspired by His Majesty, work hard and serve the children well.
The camp has been organized by His Majesty's Secretariat and Office of the Gyaltshab in collaboration with the Department of Youth and Sports, Ministry of Education.
Lyonchhen accompanied by Aum Tashi Doma attended the event as the chief guest.