Revised FDI allows foreign investors to take profits in convertible currencies
Jan 28, 2015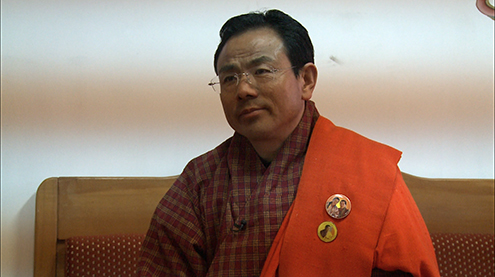 The revised Foreign Direct Investment (FDI) policy will now allow foreign investors to take dividends or profits in convertible currencies. Earlier policy restricted conversion of profits resulting in the country's first-ever FDI company, G4S, to pull out.
Economic affairs minister, Norbu Wangchuk said the policy was revised to create an enabling environment for FDIs to grow in the country. "Repatriation of dividends was one of the biggest obstacles that discouraged foreign investors to invest in Bhutan."
After the Prime Minister's announcement to improve the ease of doing business in the country, a task force was formed. "The task force had been working to reform the entire processes of how we enable our private sector, which includes the foreign investors, to do and close their businesses easily," said Lyonpo.
A businessman, Palden Dorji, who collaborated with a multinational company, G4S, in 2006, said the revision, albeit late for his company, comes as good news for potential foreign investors.
G4S was pulled out after being in operation for eight years. Thereafter, his company has gone on to become fully domestic under the name Jachung Security Services.
Palden Dorji said some considerations were made in the past. "There was slight change in policy but that only applied if you were on a particular priority list they came up with. If you were on the priority list then you were given some consideration. However, security was not one of the activities that were put on the priority list."
As of now, there are over 50 FDI operational projects in the country. Last year, the government also approved 16 new FDI projects, mostly hotels and manufacturing industries.