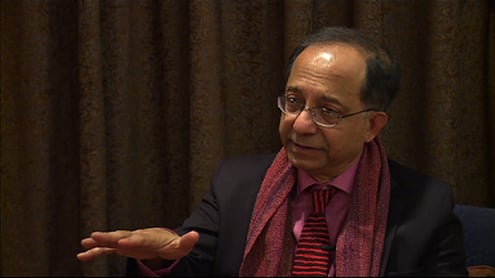 The Chief Economist of the World Bank, Kaushik Basu said social values and psychological dimensions are equally important for a country to develop economically. He was speaking during public talk on social and behavioral foundation of economic development in Thimphu, yesterday.
"It is not only the fiscal and monetary policies that are important."
He said trust in the society, which is forgotten in some countries, will help boost the economy.
Kaushik Basu said the World Bank's latest report include those aspects of economy.
"The latest World Development Bank Report is a very unusual report. It is quite different from mainstream economy and draws on social and psychological diverse of the economy."
He said fiscal and monetary policies matter but without the values, an economy dries up. "We need to understand and nurture those values for a country to do well."
The Chief Economist said Bhutan is a good example. "Even before the report was written, the country was stressing on these social and psychological dimensions of development. Your happiness index that you have developed and talked about is a multi-dimensional and says that just money and wealth is not important."
The Finance Minister, Namgay Dorji and senior government officials from various ministries and agencies attended the talk.