PM emphasises the importance of private sector
Dec 29, 2014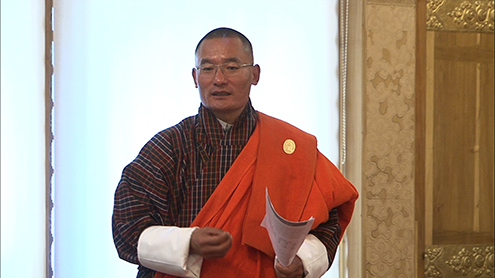 The Prime Minister, Tshering Tobgay said Bhutan's GDP with Nu.104 BN is a weak economy. He was speaking at the first public-private dialogue. He said Bhutan should have a conducive environment for the growth of private sector.
As an effort towards the growth of the private sector Better Business Council was launched today. Under the Council, relevant ministers will meet people from the private sector for two hours every Monday from 9 AM to 11 AM.
The government will support the private sector through technology and investment but only if it promises quality and competence.
"Elsewhere, private sector is the engine of growth but in Bhutan there is no account of private sectors contribution to the GDP," said the Prime Minister. He said keeping account of private sector's growth is important.
Bhutan Chamber of Commerce and Industry's Secretary General, Phub Tsering said some of the priority sectors identified for accelerating the economic growth are tourism, agriculture and construction among others.
He also added there should be a review of trade policy, and enhancement in construction, industries and mining sector. "Level playing field should be provided for all the enterprises, be it micro or macro."