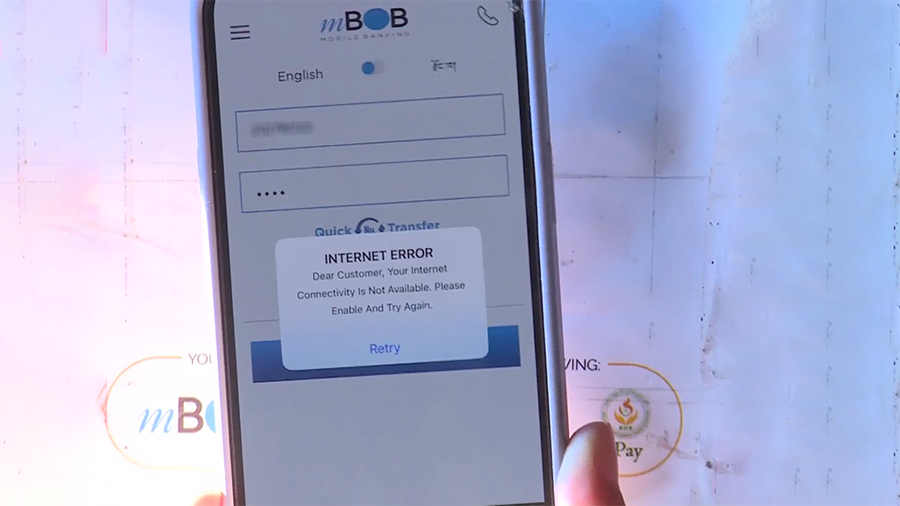 Residents in most parts of Lhuentse are frustrated by the slow and fluctuating mobile connectivity issue. Residents in some of the villages say they have been facing the issue since the district was first connected by mobile network in 2006. Some of them said the poor network is affecting their daily communication and work that requires Internet connectivity.
Lekpa is one of the villages in Gangzur Gewog that faces persistent mobile network issues.
According to villagers, the issue of poor mobile network persisted ever since their village was first connected by mobile network in 2012.
"People rarely carry cash now. They usually pay using the app but here, even to pay fifty ngultrum, customers have to go to the road and wait for the Internet. Some of them lie and go home without paying. Then due to the poor phone network, we cannot call them to ask for the money," said Dorji Wangmo, a shopkeeper.
"We have complained to the telecom about the network and Internet issues. However, they have not done anything about it. We expect that they will work on it soon. I think the connection is weakest in our gewog," said Karma Dema, a resident.
"We can hardly make phone calls due to the poor network connectivity. Even while using mBoB to make payments at shops, we have to get out of the shop and walk to places with good connectivity," said Tsheten Thinley, another resident.
BBS correspondent in Lhuentse talked to all the gewog representatives in the district over the phone and learnt that villages in almost all parts of the district have the same issue.
"In order to be able to provide a good service, I realised people need good network connectivity. Therefore, on behalf of the Gewog administration, I wrote a complaint letter to the telecom to address this issue but they responded that there are no maintenance plans for now and that they will do it in the next year's plan," said Tshewang Thinley, the Gangzur Gup.
While both Bhutan Telecom and TashiCell officials acknowledge the problem, they say the connectivity issue is not widespread.
The manager of Bhutan Telecom's Lhuentse office said that four new towers were installed in the district to improve connectivity.
The manager added that the fluctuating network is also due to Lhuentse's landscape where settlements are often located between mountains.
The Bhutan Telecom said that connectivity might improve now as the recent international link congestion issues have also been solved.
Officials from Tashi InfoComm said that they have network coverage in almost all the gewogs but a few places have issues due to a lack of towers.
The officials added that they plan to build towers in these places.
As of now, there are 20 Tashi InfoComm and 24 Bhutan Telecom mobile towers in Lhuentse.
Namgay Dema
Edited by Phub Gyem