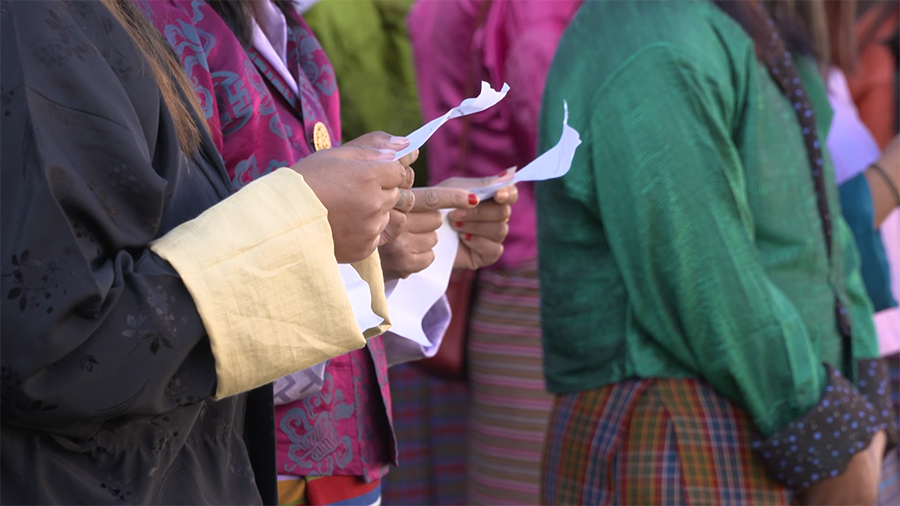 To provide treatment and care for individuals serving prison terms for drug-related cases, the Prison-based Substance Use Disorder or SUD Treatment and Care programme was launched today at Chamgang Central Prison in Thimphu. The initiative aims to help the prisoners become productive and responsible citizens. Of about 1800 prisoners in the country, 33 per cent are convicted for drug-related cases.
During the needs and resources assessment programme, the PEMA Secretariat carried out in July, it was found that drug offenders were at high or moderate risk of addiction to drugs, alcohol, and medications.
However, about 85 per cent of them did not seek professional help for substance use disorders.
According to the PEMA Secretariat, since substance abuse cases are closely linked with crimes, about 200 drug offenders are participating in the Substance Use Disorder Treatment and Care programme. This is to ensure that they do not become a repeat offender.
An official from the PEMA Secretariat said the SUD treatment programme will use a peer-led approach including a 12-step programme.
"The individuals who are mostly addicted will follow these 12-step principles. They will get to discuss and dwell on these topics. Then, they can support each other and get to reflect on drug use and problems and how to overcome their addiction. Basically, the programme is going to be peer-led. This means that individuals who have been through addiction are oriented on this programme and will lead the programme here and help other inmates," said Dorji Tshering from The PEMA Secretariat.
He added that the SUD treatment programme will be carried out in six phases.
In the first phase, inmates will be oriented on the programme and its activities for up to three months.
In the second phase which is expected to span up to nine months, inmates will be involved in more activities to improve socialisation, personal growth and psychological awareness.
In the third phase, inmates will receive vocational skills training and development after transitioning to Open-Air Prison Community for six months to nine months.
In the fourth phase, the inmates will continue their activities involving the programme.
In the fifth phase, which is for three months, inmates will prepare to reintegrate into the society.
And in the final phase, inmates will receive aftercare or continuing care services in the community, if deemed necessary.
According to the officials, inmates involved in the programme are those who are mostly imprisoned for five years.
"In our mind, we thought we were punished for substance abuse since there is a law. But now, we came to our senses because of the programme. We understood how it affects our society and our body, and how we can become contributing citizens through the programme," said a drug convict at Chamgang Central Prison.
"I think this programme will benefit us later. Till now, most of us have not received such an opportunity. Thus, we made such mistakes. When we go out in society after we are released from prison, instead of being confused about what to do, we will be able to do any work better because of the programme," said another drug convict at Chamgang Central Prison.
They added that the programme gave them the motivation to improve and overcome drug addiction.
Officials said the preparation for the programme has already started and it will officially start from Monday.
According to the PEMA Secretariat officials, they will monitor the implementation while the police will ensure that the programme runs smoothly.
Singye Dema
Edited by Phub Gyem