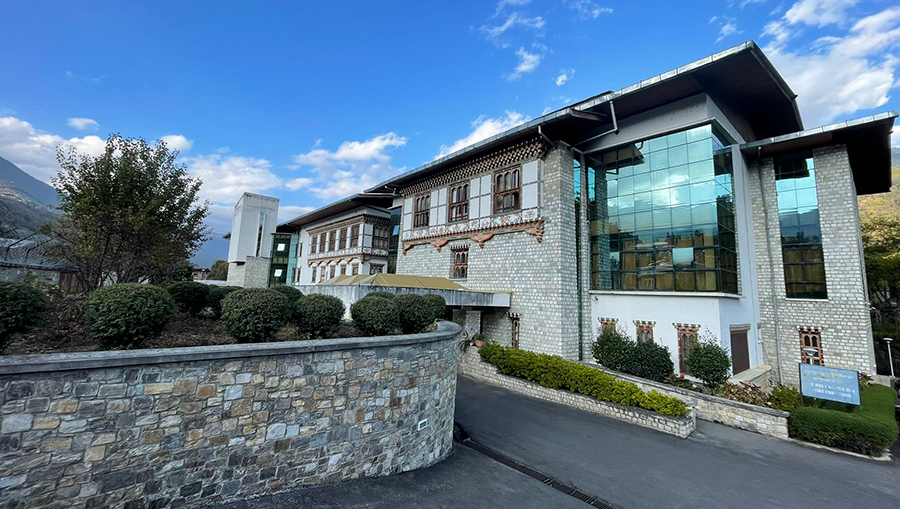 Established in 1973 to inform, educate and entertain the people, the Bhutan Broadcasting Service turns 50 years today. From telling stories from the country's most rural pocket to documenting and broadcasting national events, BBS continues to bridge communities and cultures by adapting to changing technologies and expanding the station's range and influence. As we mark the golden jubilee this year, we bring you the story of how BBS came into being and how it has shaped and impacted Bhutanese minds and cultures since it came into being.
BBS' journey first began when group of young volunteers formed the National Youth Association of Bhutan or radio NYAB as the country's first radio service in 1973.
The radio station operated from a humble space in Taba and transmitted news and information through a wireless transmitter.
Dasho Paljor Jigme Dorji, one of the youth members of Radio NYAB recalls how Radio NYAB was initially formed.
"A group of us, we just decided that we should have a youth association so that we can make and socialise and get to know each other, when all the children who come out of their holidays, we would all get together. And during one of these get-togethers, we were all chatting in the good old swiss bakery. Rongtong Karma Tenzing, who used to be popularly called as Major, used to work in the Ministry of Trade and Industries. And he suggested that we ought to have our own radio station."
Dasho Paljor added that Bhutan got its Bhutan Standard Time during the first broadcast of Radio NYAB. It was during that time that the whole nation moved the clocks' hour hands half an hour forward when he had announced on the radio that the time was 3:30 PM.
From going on air in English to connecting with the local audience in Dzongkha, the broadcasting station embraced diversity in Tshanglakha and Lhotshamkha in 1980.
"I think the thing that cheered me most about my work was hearing stories like people way off in the far flung, radios were not so common. Maybe one family had a transistor radio, and when they were working in the fields, they would take that with them so that other people working around could also hear the programmes," said Louise Dorji, a radio NYAB member.
The station was officially renamed as the Bhutan Broadcasting Service in 1986 and was moved to its current location in Chhubachu.
BBS delinked from the government in 1992.
And BBS television was launched in 1999 coinciding with the silver jubilee of the Fourth Druk Gyalpo's coronation. The inauguration ceremony was led by Her Majesty Queen Mother Tseyring Pem Wangchuck.
From using analogue cameras and u-matic tapes with low storage capacity to upgrading to digital video cameras, BBS eventually moved to a tapeless system.
The station transitioned from standard definition to high definition transmission this year, enabling a clearer and better viewing experience.
BBS currently has 10 bureau stations manned by a reporter each who also doubles as a cameraman.
The headquarter based in Thimphu readies and airs news on a daily basis in Dzongkha and English via television, and in Dzongkha, English, Tshangla and Lhotsamkha through radio.
BBS Channel 2 runs educational, cultural and entertainment content.
"It was a small effort, one small step into today's giant leap. We have come a long way and we still have a long way to go. There's tremendous scope for improvement for both the radio and the television services. But we are getting there," said Dasho Paljor Jigme Dorji.
Through the station's news and programmes, BBS has become an integral part of the Bhutanese society enabling public discourse to shaping public opinion on various topics of national interest.
As technology continues to advance, BBS remains dedicated to its vision of being a trusted public service broadcaster of international standing reflecting the Bhutanese expression.
Tashi Yangden
Edited by Phub Gyem