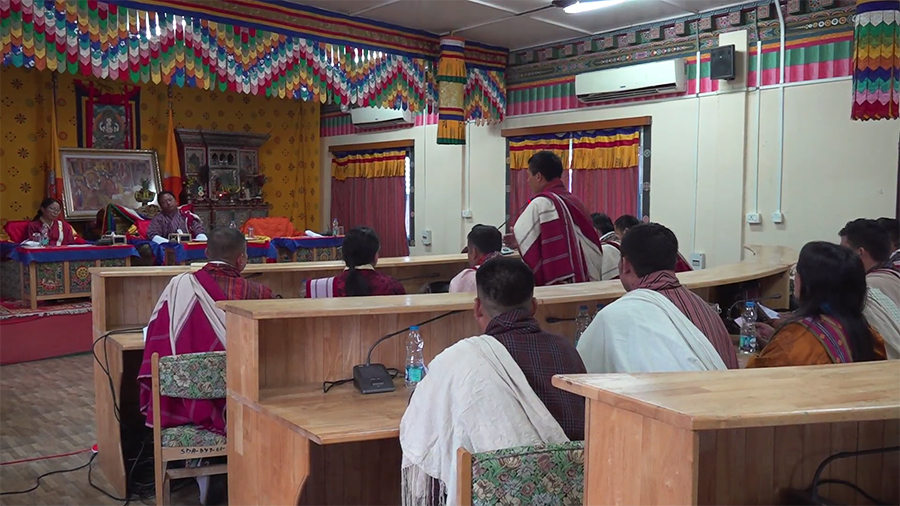 In Samdrup Jongkhar, local leaders want the legalisation of the sale of marijuana for medicinal purposes. During the recent Dzongkhag Tshogdu, they decided to write to the National Assembly to look into amending relevant laws. Currently, the cultivation and consumption of marijuana is illegal in the country. Cultivation is only allowed for medical and scientific research but not for medical use. 
Marijuana is abundantly found in Lauri and Serthig Gewogs. According to the people there, it once used to be a significant source of income for villagers in the two gewogs by selling it across the border.
However, it is considered a psychotropic substance. According to the Narcotic Drugs, Psychotropic Substances and Substance Abuse Amendment Act of Bhutan 2018, any individual in possession of less than or equal to seven grammes of cannabis and its derivatives shall be guilty of the offence of illegal possession.
Any possession above seven grammes shall be guilty of the offence of illicit trafficking.
Lauri Gup during the Dzongkhag Tshogdu emphasised the potential medical benefits of marijuana and the need to review the current laws.
"The country's economy is currently struggling and our gewogs are remote. Allowing the sale of marijuana as a medicinal product could benefit both the country and villagers," said Jigme Tshewang, Lauri Gup.
"In other countries, it is legalised. Similarly, if it is legalised here, it will benefit our people. Marijuana is available here and its legalisation in the form of a medicine will not only help farmers generate income but also help in the country's economy," said Guman Singh Gaylal, Langchenphu Gup.
Similarly, people said legalising marijuana would help them as cultivating vegetables is not a profitable option due to their distant locations.
"If the sale of marijuana is allowed, it will benefit us. Cultivating vegetables is not profitable here due to the lack of markets but marijuana could provide a new source of income," said Wangchuk, a resident of Lauri Gewog.
Over the past five years, about 25 villagers from Lauri and Serthig Gewogs have been arrested in connection with illegal marijuana trafficking.
Meanwhile, during the summer session of the Parliament in 2021, the finance minister said that the government was exploring ways to legalise marijuana for medicinal use and to harness its economic benefits.
Around 30 countries worldwide have legalised marijuana for medicinal purposes. Uruguay became the first country in the world to legalise the production, distribution and consumption of marijuana in 2013.
Kinley Wangchuk, Samdrup Jongkhar
Edited by Sonam Pem