In Samtse, the otherwise quiet town has been abuzz, lately, as football enthusiasts flock to the public ground to witness the Samtse Open Football Tournament. Nearly a thousand spectators gather every evening at the ground. The tournament features 13 teams, including two teams from the neighbouring Indian border towns.  
As football takes centre stage, the love for the game echoes beyond the players on the field.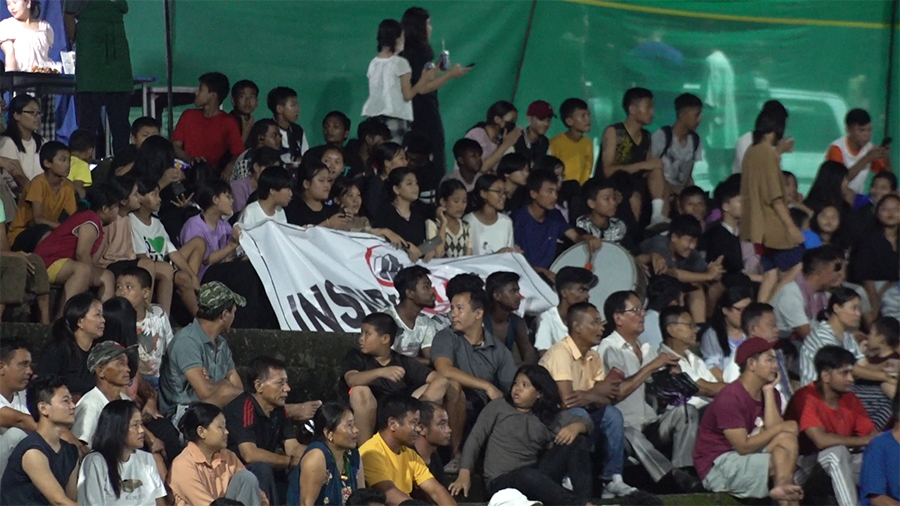 The annual tournament, organised by the Samtse District Administration has captivated the hearts of the residents and rekindled Samtse's love for the beautiful game.
The spectator turnout for the matches has been nothing short of astounding. People from as far as Tendu and Dorokha came to cheer for their favourite teams.
And, a cherry on top, which further added more appeal to the tournament are the two Indian teams.
"We have come to take part in the event here and the response that we are getting is amazing. We hope, through this sporting event, the relationship between the two nations will improve further," said Anuj Thapa, the coach of Chamurchi FC, India.
"I have about seven players from Sikkim and other nearby Indian towns in my team. We are very happy to take part in the event. The crowd that we are witnessing is wonderful," said GB Gurung, the team manager of Inspire Bhutan FC.
The district's primary objective in hosting the tournament is to entertain residents and promote the game of football in the district.
"It has been over 15 days since the tournament commenced. We will need another 20 days to complete it. Going by the response of the public, many are saying the tournament this time is different. The standard of competition and the players have also improved a lot," said Chaturman Gurung, the general secretary of Samtse Sports Association.
As the tournament progresses, the group stage is nearing completion. Eight teams will advance to the quarter-finals.
The tournament is expected to conclude next month, but not before leaving a lasting impression of passion for football and cross-border unity in the hearts of Samtse residents.
Passang Dorji, Samtse
Edited by Sherub Dorji