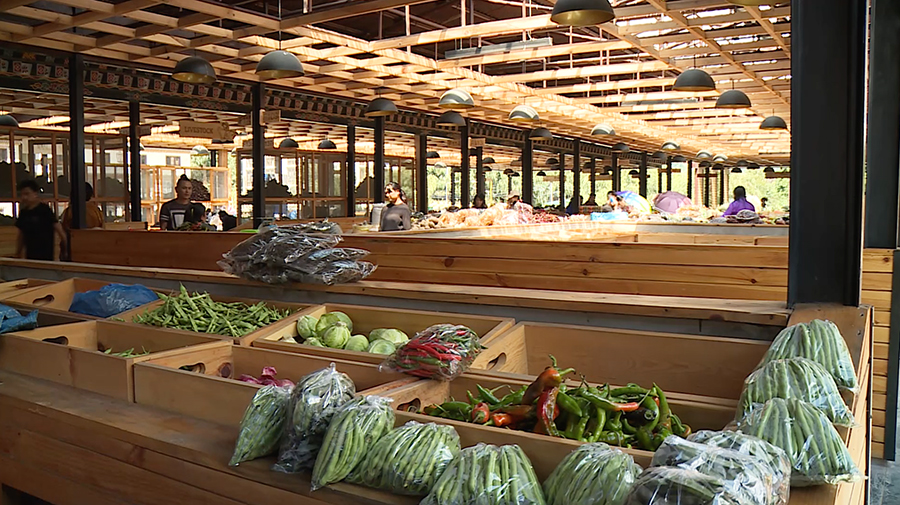 After remaining closed for more than a year, the Centenary Farmers Market in Thimphu has finally reopened its doors. The newly renovated CFM market was inaugurated today. The renovation was carried out upon the Royal Command of His Majesty The King.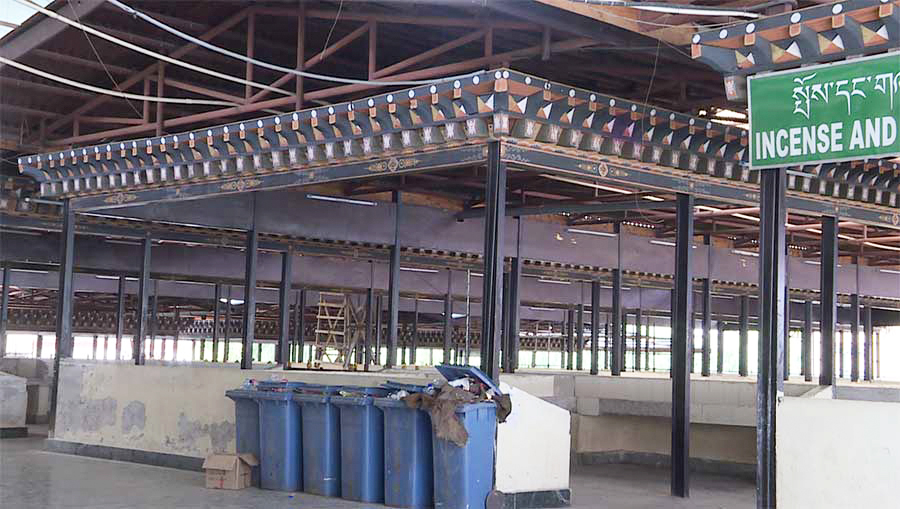 This is how the Centenary Farmers Market looked like before the renovation.
The market showed signs of ageing and needed significant upgrades. This is why the market closed in mid of last year for a comprehensive renovation.
The Prime Minister at the inaugural of the market emphasised the need for proper management of the area henceforth.
The bazaar now has well-equipped facilities to display goods conveniently along with improved lighting, restrooms and even resting areas.
Unlike before, the CFM now offers a diverse array of culinary delights to satisfy visitors' palates. The market also has a stage for recreational activities and an exhibition hall for showcasing artwork.
"Besides improving the facilities, we have also increased the rental charges. Vendors will now have to pay Nu 4,500 per month which will be a little more than what it was before. The reasons are improvement of the market, and to keep the area clean and safe," said Tshering Tenzin, Manager of CFM.
The vendors from the Kaja Throm have occupied the renovated section which is the upper part of the market. The vendors on the lower floor of the CFM will move to the Kaja Throm so that the section too can be renovated.
As the CFM becomes a symbol of local pride and economic growth, vendors expressed their enthusiasm for the newly renovated market.
"Thanks to His Majesty, the place is so good. Earlier, the lighting was not that good. Now, the lighting is very nice. They have even put up a socket to charge our phones and it is very convenient. There is no smell of the toilet like it used to be previously. Rainwater used to leak and toilets used to get blocked. But today, it feels like I am in heaven," said Sangay Dorji, a vendor.
"The market has changed drastically compared to what it was before," said Choden, another vendor.
"I am very happy to be here. The market has transformed so much. It does not look like Bhutan. It looks like somewhere in a foreign country," said Wangmo, who is also a vendor.
"The place is very nice. The lighting is nice. When the customers come here, there is enough space here and the view is also nice," said Dorji Wangchuk, a desuup.
The place is expected to be turned into a 24/7 market which will be open in the night time as well. For now, it will remain open till 10 p.m.
Samten Dolkar
Edited by Tshering Zam