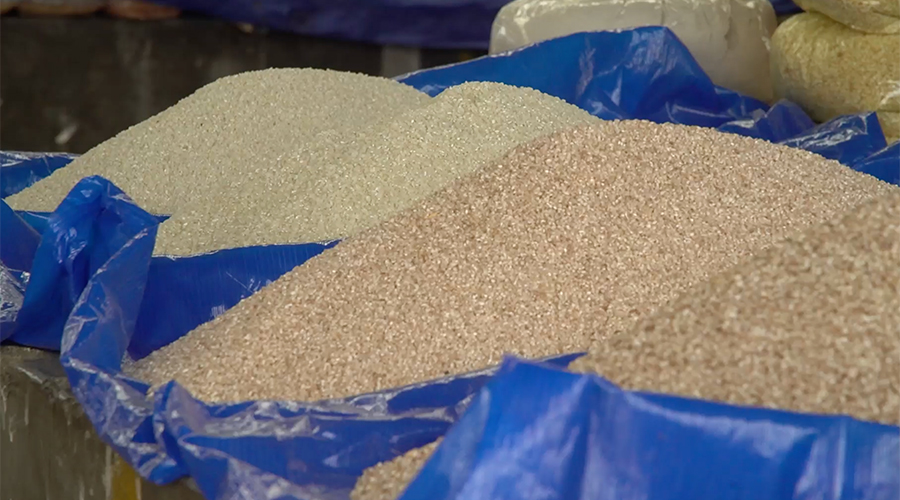 In the last six years, Bhutan has seen a rapid decline in the rice self-sufficiency ratio. From 47 per cent in 2018, the country's rice self-sufficiency rate dropped to 25.5 per cent in the 2022-2023 fiscal year. However, the Department of Agriculture says, this drop in the self-sufficiency ratio coupled with India limiting the export of rice to 79,000 tonnes per year for Bhutan will not affect the availability of rice in the market for Bhutanese consumers. 
Multiple factors contribute to variations in a country's rice self-sufficiency ratio. These include the amount of rice imported, the volume of rice produced domestically, and the nation's consumption patterns.
The country imported close to 90,000 tonnes of rice last year. Meanwhile, rice farmers across the country produced around 30,000 tonnes during the same period.
However, one key factor, the officials say, in the decline is the decreasing interest in paddy cultivation among Bhutanese farmers. The country's land under rice cultivation is reportedly decreasing by hundreds of acres every year.
"The rice production area is reduced every year by 400 to 500 acres. That indicates that farmers are not interested in growing paddy in general. Maybe there are other crops that provide more economic returns, which is why they are shifting from growing paddy to fruits and vegetables," said Younten Jamtsho, the director of the Department of Agriculture.
He added that while it is impossible to achieve 100 per cent rice self-sufficiency, the ministry is trying to attain a minimum self-sufficiency rate, targeting a range of 30-35 per cent. The country has a total arable land of about 90,000 hectares or more than 200,000 acres. However, only 2.7 per cent of it can be used for rice cultivation.
He also added that the extensive investment of time and resources that goes into paddy cultivation makes it impractical to try and achieve 100 per cent rice self-sufficiency.
"It is simply not possible in our context to meet all the rice requirements domestically. This is because of the cultivable land available, high investment rates, lack of water, and human-wildlife conflicts," added the director.
The ministry says while they cannot force people to cultivate paddy, they are trying to enhance the production among those cultivating rice by introducing innovative methods such as spring paddy cultivation and climate-resilient agriculture.
Karma Samten Wangda
Edited by Phub Gyem