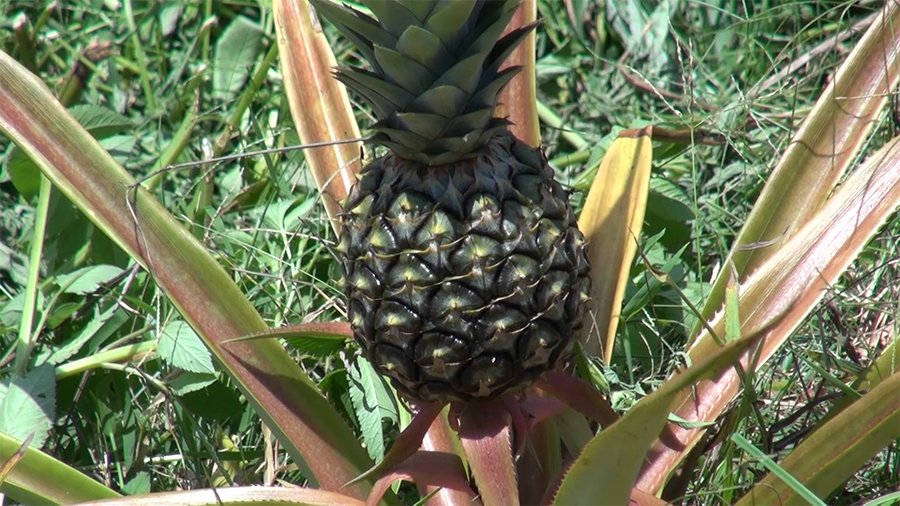 Commercial farming is not the first choice of career for young people. However, the Marpheng Organic Farm, which grows pineapples, may be an inspiration for those who want to take up farming. The farm is a youth-run commercial farm at Kanglung in Trashigang, which has been finding success in growing pineapples.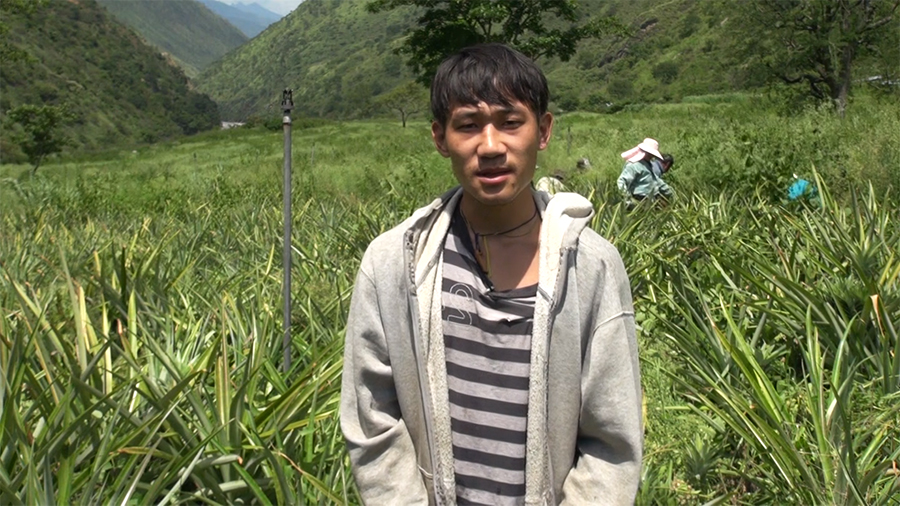 26-year-old Kinga Wangchuk from Kanglung runs the Marpheng Organic Farm. The Land Use Certificate for a more than 18-acre farm was granted to a youth group under His Majesty's People's Project. It is implemented by Agriculture Research and Development Centre or ARDC Wengkhar and Trashigang district administration.
Four out of 10 acres planted with pineapples began bearing fruit last year, and the remaining six are expected to start fruiting in the next season. The farm expects to harvest more than 3,000 kilograms of the fruit by the end of this month.
Initially, the group had five members, but Kinga is the sole member still working on the farm now. While three others left for personal reasons, one of them passed away last year.
Using paid workers when he needed help, Kinga has made nearly Nu 1.1 M from selling pineapple fruit and seedlings. He expects to make Nu 0.5 M this year.
Kinga has a ready market for the fruit with the Bhutan Agro-Industry at Lingmithang in Monggar, which pays Nu 32 per kilogram. He also sells seedlings at Nu 27 per piece to other farmers.
"Pineapple market is not an issue, because we have a contract agreement of 10 years with Bhutan Agro Industry, the company will purchase our product. So, I am not worried about the market."
Pineapples bear fruit twice a year, in January and August.
The farm has to pay half a million ngultrum annually towards a total loan of Nu 3.5 M. Kinga now has only Nu 2.7 M left to pay back. He is confident that the farm will do well.
Since the pineapples have proved to be much more lucrative, Kinga plans to grow them in the remaining land, where he has been growing winter chilli and other vegetables.
"It is difficult to work on my own, so I recruit a few helpers from nearby villages. I think I can manage after recruiting few workers, and next year I am planning to cultivate an additional two to three acres of pineapple."
The ARDC and the district administration provide technical support. When solar fencing didn't keep animals away, the district administration helped him with chain link fencing.
The Marpheng Organic Farm started in 2019 as one of the initiatives under the People's Project, where interested youth could work on unused land for commercial farming.
Sonam Darjay, Trashigang
Edited by Kipchu