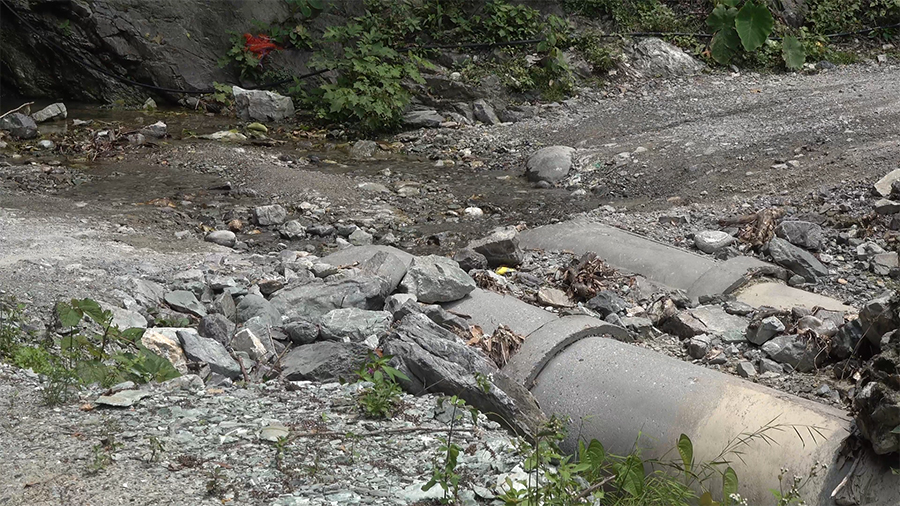 Phuentshogling is one of the busiest towns in the country. Closer to the town is the Phuentshogling Gewog. While the gewog is near the Phuentshogling town, the road leading to the gewog centre has yet to be blacktopped. Gewog residents say their GC road is in horrible condition. While the Department of Surface Transport is supposed to take over the construction and maintenance of GC roads in the country, the gewog is still waiting for an official directive.
The Phuentshogling Gewog Centre Road starts from the fuel depot at Amo Chhu, which means the road is only about four kilometres.
Left without blacktopping or granular sub-base, the road is almost unusable during the monsoon season.
"It is difficult for us, especially when people get sick. We cannot take them down and an ambulance cannot come up. Our gewog is near Phuentshogling Town, yet we have a very bad road. Other far-flung gewogs get their GC roads blacktopped but ours is in a bad condition," said Pendup Dorji Lepcha, a resident of Phuentshogling Gewog.
"Even if there is a base course done, it would be convenient for us. Only vehicles with four-wheel drive can ply on this road. In times of emergencies, we face problems. Sometimes, we have to carry patients to the hospital on our backs," said Biren Thapa, another resident.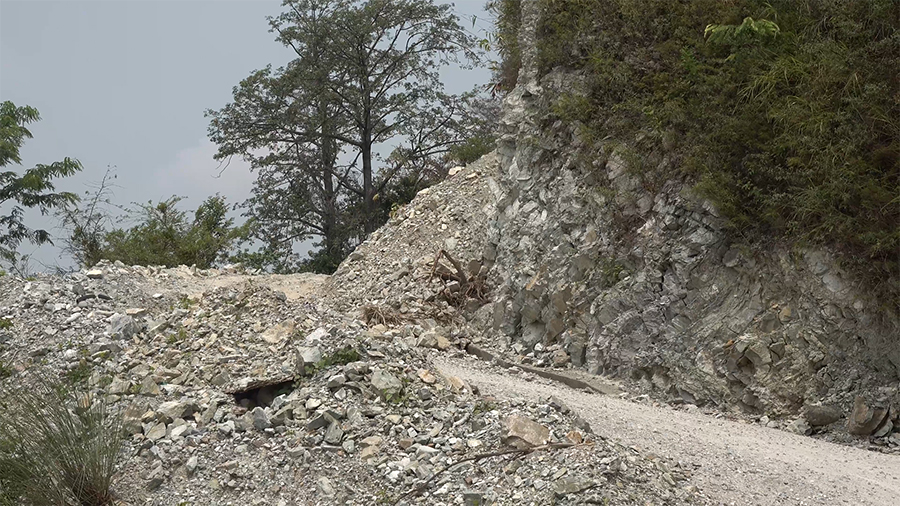 "The current GC road is from the Darjaygang side and the terrain there is not stable. The road often gets blocked by landslides. If the farm road starts from Toorsa, the Samtse-Phuentshogling highway can be identified as the GC Road and maintain that road. It would be better that way," said Baliman Rai, a resident.
According to gewog officials, the road could not be blacktopped due to budget constraints.
According to the gup, the gewog is not clear if the surface transport department is taking back the responsibility for the GC roads.
"We only heard and saw on social media that the Department of Surface Transport is taking back the GC roads. Other than this, neither did we receive any order or notification nor did any official handing taking take place. So, the only money we get is the Nu 30,000 per kilometre. We are adjusting from the block grant but we cannot spend all the grant on the road," said Birkha Bdr. Rai, Phuentshogling Gup.
The gewog recently spent over Nu 3 M maintaining about a 500-metre stretch of the road.
However, people are not happy with the recent works as the portion of the road is filled with potholes again. The gewog has informed the contractor to do the necessary repairs.
Meanwhile, officials from the Ministry of Infrastructure and Surface Transport say they have written to the Cabinet seeking directions about the department taking over the GC roads.
Kinley Dem, Phuentshogling
Edited by Sherub Dorji