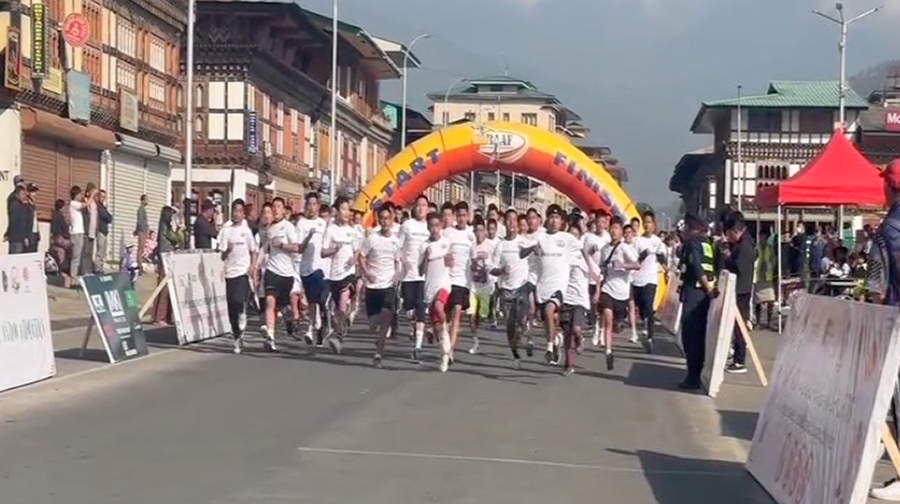 The number of participants in the 16th edition of the Coronation Marathon conducted in Paro has tripled compared to last year. This year, more than 700 runners took part in the event while last year saw only 200 participants. The event featured five different races including a full marathon of 42 kilometres for men.
The marathon started from the core town.
28-year-old Dawa Zangpo from the Royal Body Guard completed the full marathon which is 42 kilometres in a little over three hours. He was the winner of the marathon in 2018 and the runner-up last year.
"Since I always run, I did not face any difficulty. It is mainly because of training."
Meanwhile, 23-year-old Lhamo from Royal Bhutan Army retained her title by completing the 21-kilometre race women's category in close to one hour and 40 minutes.
"I am glad that I won this year's marathon. More than that I met many new friends. I will continue to take part in such marathons in the future," said Lhamo.
All the participants completed the race.
The Coronation Marathon, an annual event on the Bhutan Amateur Athletics Federation's calendar aims to encourage a healthy lifestyle and foster values of teamwork and integrity among the participants.
The federation is exploring the possibility of organising a half-marathon which is 21 kilometres for South Asian countries.
Namgay Wangchuk, Paro