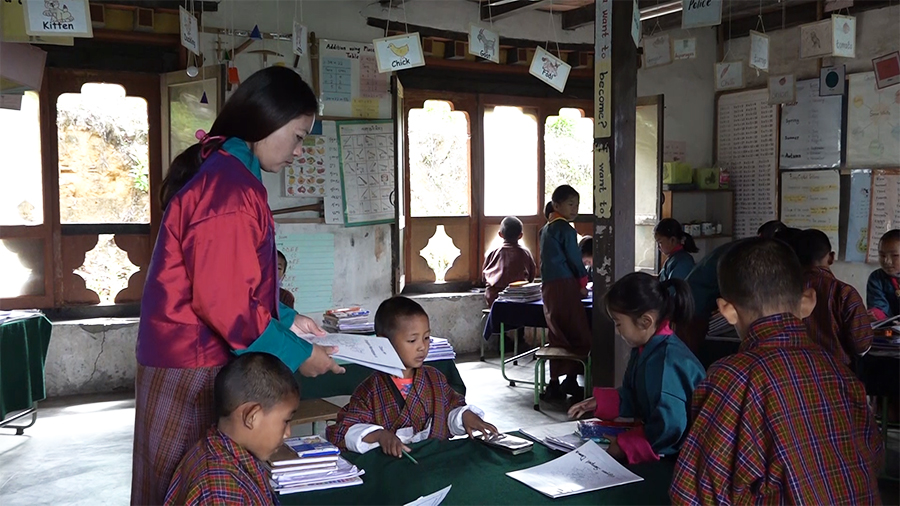 Every year, teachers quit their profession in numbers leaving the education ministry with a big problem: finding new teachers to fill the gap. But what is really concerning is teachers leaving in the middle of the academic year. In Kikhar Extended Classroom in Zhemgang, a lone contract teacher has taken the responsibility of teaching some seventeen students from classes pre-primary to three, all in one classroom.
With no trained teachers, Kikhar Extended Classroom is facing a significant challenge leaving parents worried.
Many parents are voicing their concerns about teachers quitting in the middle of the year and calling on the education ministry to find alternative solutions.
"It has adversely affected our children's learning. The only remaining teacher is a contract teacher who lacks professional qualifications and expertise. Additionally, she only teaches English and Mathematics, leaving a significant gap in the teaching of Dzongkha and other subjects. This poses a significant problem," said Leki Zangmo, a parent.
"When we had all the teachers in the school, it was considered the best among other ECRs in the district. But now with no trained teachers, we are worried about how things will turn out," said Jigme Dorji, another parent.
Meanwhile, the district education officials said finding immediate replacements during the ongoing academic sessions is a challenging task.
The officials acknowledged that every school is experiencing a teacher shortage, making it difficult to deploy teachers, especially with midterm examinations approaching.
However, they said they are working towards sending teachers to the school by July.
Between February and May of this year, a total of seventeen teachers resigned in the district, and an additional four teachers went on extraordinary leave.
Kikhar ECR was established in 2008.
Zhemgang has about 30 schools including nine extended classrooms.
Pema Samdrup, Zhemgang
Edited by Sonam Pem