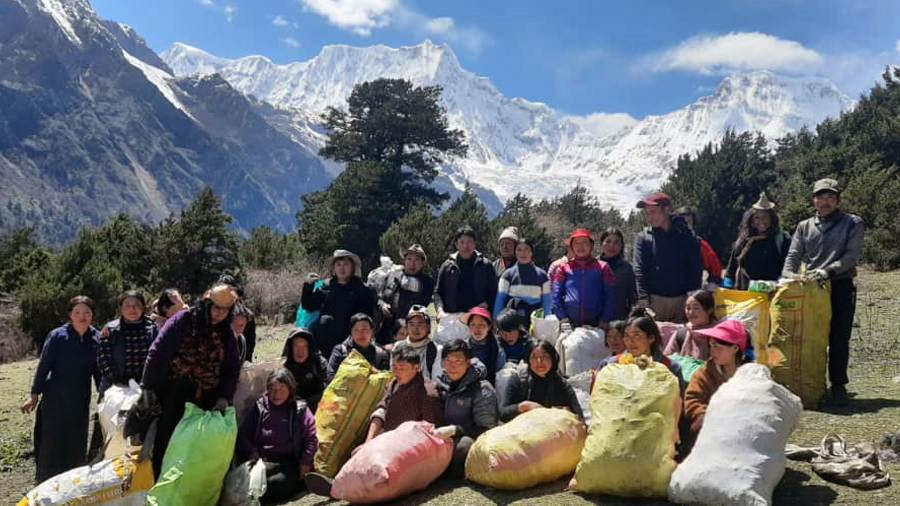 The picturesque Laya Gewog in Gasa lies secluded among the mighty Tsendagang, Masagang, and Gangchentag mountain peaks. But despite its remoteness and behind its secluded beauty, Laya is grappling with the same global issue, waste. In an effort to reduce waste along the trail to Laya, a cleaning campaign was organised yesterday.  
With visitors from both within and outside the country to Laya increasing every year, the people of Laya and the gewog administration finding it difficult to manage waste.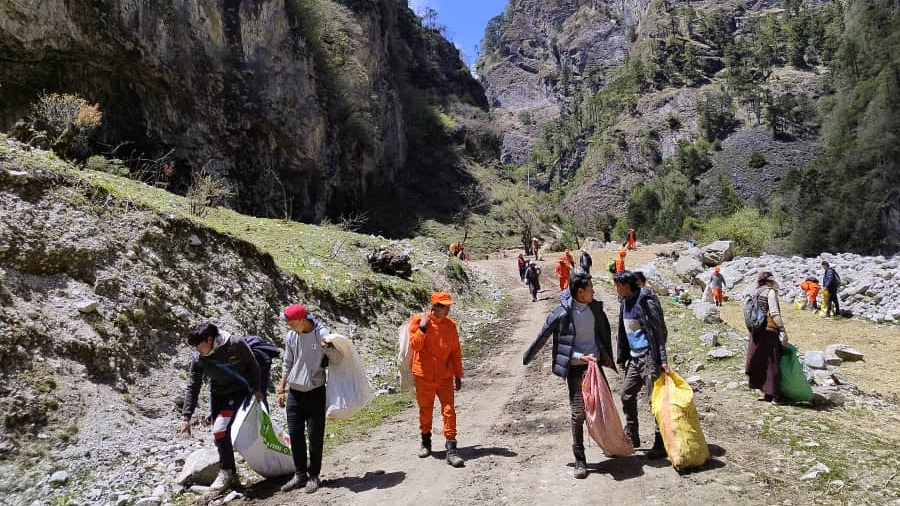 The Laya Gewog Administration in collaboration with civil servants, DeSuups and Layaps carried out a day-long cleaning campaign from the Laya Gewog Centre to Tongchhudrak.
Tongchhudrak, the nearest road point, is about four hours walk from the Laya Gewog Centre.
The group of over 300 people collected some four hundred sacks of waste along the trail. The cleaning campaign will be an annual affair henceforth.
Talking to BBS, the Laya Gup Tshewang has reminded locals and visitors to take care of their waste.
He said that violators will be dealt with according to the Waste Management and Prevention Act of Bhutan.
Changa Dorji, Punakha
Edited by Sherub Dorji